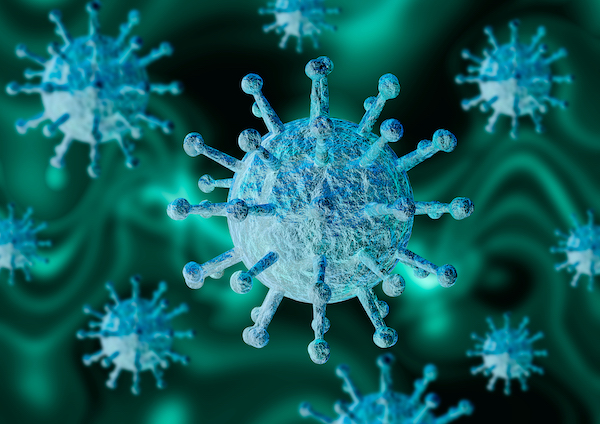 This information was accurate at the time of publication. Due to the changing nature of the COVID-19 pandemic, some information may have changed since the original publication date. More accurate information is now available.
Fever, cough, and shortness of breath are all potential symptoms of both influenza and the coronavirus disease, also known as COVID-19. Both diseases can cause mild to severe illness, and both can pose serious complications to high-risk groups. So how does someone know if they have the flu or COVID-19?
"At this time, it's hard to tell the difference between flu and coronavirus, symptoms-wise," says Daniel Leung, MD, MSC, associate professor in the Division of Infectious Diseases at University of Utah Health. "We may have a higher suspicion if we know which viruses are circulating in the community or if the person was known to be exposed to someone with COVID-19."
Influenza has killed more than 20,000 Americans this season and has hospitalized at least 320,000 people, according to the Centers for Disease Control and Prevention (CDC). In comparison, dozens of people have died from coronavirus in the U.S., while hundreds of people have been hospitalized. "For now, a person living in Salt Lake City has a higher chance of getting the flu than COVID-19," Leung says. However, much is still unknown about COVID-19, though early studies show that a higher portion of those with COVID-19 progress to severe disease.
There's currently no specific antiviral treatments or vaccine for the virus. In contrast, prescription medications called "antiviral drugs" can be used to treat the flu. Doctors also encourage patents to get a flu vaccine each year to help reduce flu illness. "At this time, the diagnostics for flu are much better developed and available," Leung says. "Due to that, we are better able to detect the flu."
The best way to help prevent the spread of influenza and COVID-19 is to practice basic hygiene such as washing your hands often, covering your mouth and nose when coughing or sneezing, and avoiding close contact with people who are sick. If you have flu-like symptoms, have been in close contact with a person who has COVID-19, or have recently traveled to an area with ongoing spread, you should contact a doctor immediately.
Want to Help?
Our community is our greatest asset, and whatever help you can give, we are truly grateful for.