Mental Health Month
Taking care of your mental and emotional wellbeing
The term "health" doesn't just refer to your physical health. Health is how your body feels as a whole, and that includes your mental and emotional state of mind. Often times, we don't realize just how important our mental health can impact our sense of purpose and overall happiness. Below, listen to specialists and experts from University of Utah Health talk about how you can take care of—and improve—your mental and emotional wellbeing.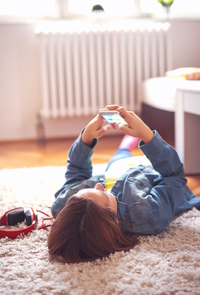 Apr 2, 2018
There has been a significant increase in emotional health problems among American teenagers since the adoption of smartphones. Pediatrician Dr. Cindy Gellner discusses the science and impact of smartphones on teenagers. And she also talks about the link between modern technology and our children's...
Read Interview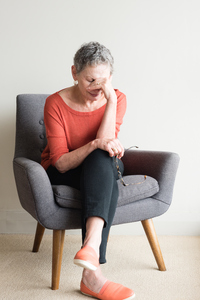 Nov 16, 2017
We all can become anxious sometimes. But what if you feel anxious all the time? Anxiety disorders are diagnosed twice as frequently in women than in men. Women expert Dr. Kirtly Parker Jones talks about some of the reasons women may experience anxiety more often and gives some healthy ways women can...
Read Interview
Jan 5, 2017
Is your outlook on life generally optimistic or pessimistic? Studies in recent years indicate optimistic people tend to be happier, and healthier. So what's the secret to being happy? It's no secret at all, actually, according to women's expert Dr. Kirtly Parker Jones. In this episode, Dr. Jones ...
Read Interview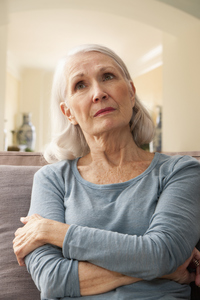 Dec 1, 2016
Anxiety is potentially the most common mental health concern in the U.S. and it's on the rise. Forty million Americans have been diagnosed with anxiety disorders, and women are more than twice as likely to be diagnosed with an anxiety disorder than men. Women's expert Dr. Kirtly Parker Jones ...
Read Interview
Sep 28, 2016
It is estimated that one in five women will experience depression during pregnancy or after the birth of their child. Many women describe feelings of guilt, isolation or feeling trapped, yet don't seek treatment for their condition. Dr. Maria Muzik, director of the Women and Infants Health Clinic ...
Read Interview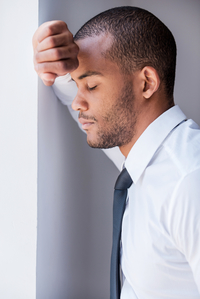 Sep 7, 2015
One in ten Americans deal with mental health issues such as depression or anxiety every year, but there's still a stigma surrounding the topic. Many people don't seek treatment because they're embarrassed or think they can handle it themselves. In this podcast, Dr. Kyle Bradford Jones advises ...
Read Interview
Sign Up for Weekly Health Updates
Weekly emails of the latest news from HealthFeed.
For Patients
Find a doctor or location close to you so you can get the health care you need, when you need it