Being a Happier You
Taking care of your mental and emotional state of mind
The term "health" doesn't just refer to your physical health. Health is how your body feels as a whole and that includes your mental and emotional state of mind. Often times, we don't realize just how important our mental health can impact our sense of purpose and overall happiness. Below, listen to specialists and experts from University of Utah Health talk about how you can take care of—and improve—your mental and emotional wellbeing.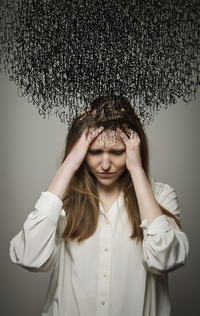 Jul 31, 2019
Many things in the world can cause anxiety and often they're beyond your control. Yet, you shouldn't ignore or dismiss what you are feeling. Psychiatrist Maria Reyes tells us the three steps she recommends her patients use to manage anxiety the right way....
Read Interview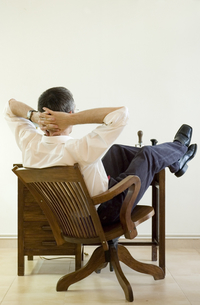 Jul 16, 2019
Dr. Paul Thielking teaches an eight-week mind and body skills group for cancer patients. He walks us through a mindfulness and breathing exercise to help with relaxation. Although developed for cancer patients, this breathing exercise works for anyone....
Read Interview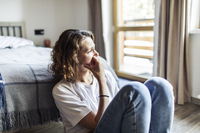 May 24, 2018
Women react differently to trauma than men do, and the long-term effects of trauma can bring on complicated health consequences. Violence and abuse, specifically, are associated with chronic illnesses that can decrease one's lifespan—but many with trauma don't seek help. Women's health expert Dr. ...
Read Interview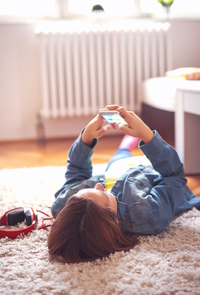 Apr 2, 2018
There has been a significant increase in emotional health problems among American teenagers since the adoption of smartphones. Pediatrician Dr. Cindy Gellner discusses the science and impact of smartphones on teenagers. And she also talks about the link between modern technology and our children's...
Read Interview
Jan 5, 2017
Is your outlook on life generally optimistic or pessimistic? Studies in recent years indicate optimistic people tend to be happier, and healthier. So what's the secret to being happy? It's no secret at all, actually, according to women's expert Dr. Kirtly Parker Jones. In this episode, Dr. Jones ...
Read Interview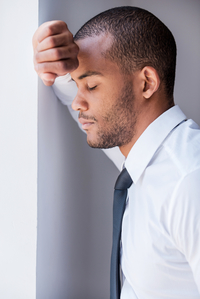 Sep 7, 2015
One in ten Americans deal with mental health issues such as depression or anxiety every year, but there's still a stigma surrounding the topic. Many people don't seek treatment because they're embarrassed or think they can handle it themselves. In this podcast, Dr. Kyle Bradford Jones advises ...
Read Interview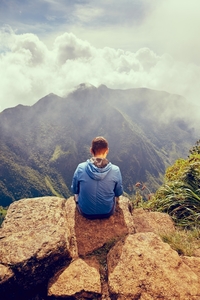 Mar 13, 2015
The Intermountain West has some of the rates highest of suicide and depression in the U.S. Studies suggest that the statistics may result from changes in brain chemistry that occur when living at high altitude. Psychiatrist Dr. Perry Renshaw investigated whether dietary supplements can alleviate ...
Read Interview
Sign Up for Weekly Health Updates
Weekly emails of the latest news from The Scope Radio.
For Patients
Find a doctor or location close to you so you can get the health care you need, when you need it.
Shows