Staying Safe and Warm During the Winter Season
Discussions of Health During the Holidays
The holidays are a time to enjoy being with family and friends and to celebrate what you're grateful for, including good health. From coping with holiday depression to knowing the hidden dangers around your home during the colder months, listen to the interviews below as we talk to specialists and experts from University of Utah Health about ways you can safely enjoy the holidays.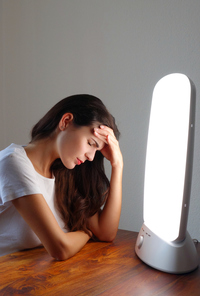 Oct 18, 2018
Seasonal affective disorder (SAD) can occur between longer periods of darkness and extremely cold temperatures. According to women's health expert Dr. Kirtly Parker Jones, the symptoms of SAD primarily affects women. Dr. Jones talks about how to mitigate feelings of depression and hopelessness ...
Read Interview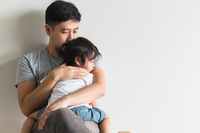 May 17, 2018
It's the time of year when your child gets sick over and over, and you wonder if they'll ever be healthy again. They start to sniffle and you bundle them up to try to keep the sickness at bay. But contrary to popular belief, we don't get sick because the weather's too cold or because we're...
Read Interview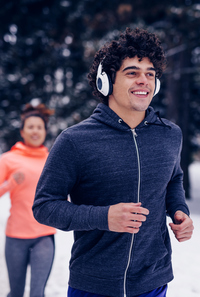 Jan 7, 2016
Is it risky exercising outside when it's cold? Is filling your lungs with cold, dry air unhealthy? What if there's also an inversion? Are these just excuses some of us use to justify not exercising during the winter or are they legitimate concerns? Take three minutes and listen to Dr. Russell ...
Read Interview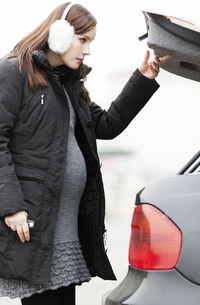 Mar 3, 2015
It's often in the news during winter: people getting stuck in snow banks or stranded on highways. To survive such an ordeal – or avoid one altogether – consider putting these five items in your car. Dr. Kyle Bradford Jones discusses the benefits of each item and how they can be of use to you ...
Read Interview
Jan 14, 2015
When you say allergies most people think of springtime: flowers, grasses, trees, pollens. But winter allergies can also be a problem. From St. John's Medical Center in Jackson, Wyoming, Dr. Martin Trott talks about why allergies happen year-round, and you'll be surprised to find out some of the ...
Read Interview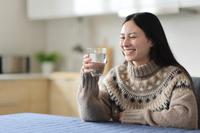 Jan 6, 2015
Over 90 percent of your body is water. It's usually not too hard to get the amount of water you need in the summertime – but in the wintertime, it can be a little more difficult. Registered dietitian Julie Metos talks about the importance of staying hydrated in the winter and introduces ways to ...
Read Interview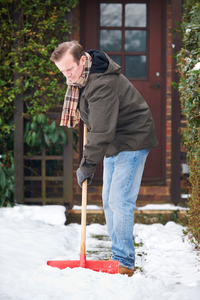 Dec 29, 2014
The snow is falling, and that means you're shoveling. You might be surprised to find out shoveling snow is a common cause for physical therapy and possibly surgery during the winter. Physical therapist Linda Scholl talks about the types of shoveling injuries she sees coming in around this time of ...
Read Interview
Sign Up for Weekly Health Updates
Weekly emails of the latest news from The Scope Radio.
For Patients
Find a doctor or location close to you so you can get the health care you need, when you need it.
Shows