with Dr. Troy Madsen and Scot Singpiel
They say men don't care about their health. We disagree. This podcast is for men. Hosted by Dr. Troy Madsen and Scot Singpiel, two regular guys just trying to live a healthy life without it taking over their life. Subscribe and empower yourself to take ownership of your health and decisions that will impact your life now and in the future.
Latest Shows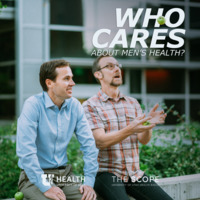 Jul 16, 2019
Tai Chi is stressing Scot out. Troy finds out volunteering is good for your health. Screen time is not just hard on your eyes. ER or Not - you got burned. Dr. Alex Pastuszak talks fertility and what you can try before you go to the doctor. ...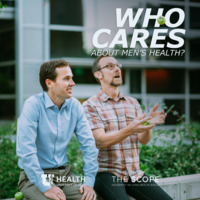 Jul 9, 2019
Scot's 10,000 daily step reality is shattered. Troy learns how to nap like an astronaut. ER or Not - you cut yourself. Guest: licensed clinical social worker Kevin Curtis. ...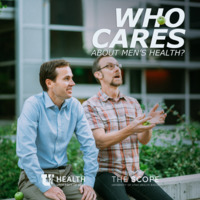 Jul 2, 2019
Does that expensive sleep tracker on your wrist work? Probably not. At least, not the way you think it does. Sleep specialist Dr. Kelly Baron shares her professional opinion on sleep devices. Also, what to do if you step on a rusty nail, it's all downhill at age 27, and a new video game addiction ...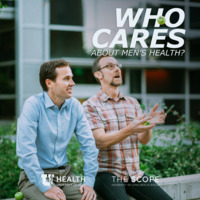 Jun 25, 2019
Ride an e-scooter? You'll probably end up in the ER in your first 10 rides. Really. Learn how scoot safely today. Also—learn how a physical therapist can keep you moving and pain-free, especially before you're injured and what to do if you're hit in the head by a foul ball. ...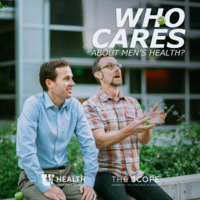 Jun 18, 2019
Troy heard a tear in his leg after tripping during a run. All alone. 8 miles from his car. In the San Rafael Swell. He shares his story of a trail running injury and some tips for treating and recovering from sports injuries. Also—what to do if you get electrocuted. Your diet may literally kill yo ...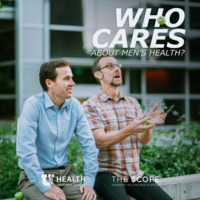 Jun 11, 2019
Easily get more exercise and stick with it. Trying to make some healthy lifestyle changes, but can't seem to stay motivated? You're not alone. Scot and Troy speak with health coach Nick Galli about the strategies to get you motivated to be healthier and stay that way. ...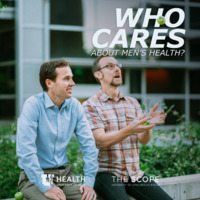 Jun 4, 2019
Troy confesses he pees a lot. Scot's iPhone calls 911 at the gym. Six exercise injury prevention tips. ER or Not: tooth pain. Guest: Urologist Dr. Alex Pastuszak. ...
Sign Up for Weekly Health Updates
Weekly emails of the latest news from The Scope Radio.
Subscribe to the Podcast:
For Patients
Find a doctor or location close to you so you can get the health care you need, when you need it.

Find a Doctor
Shows