with Dr. Troy Madsen and Scot Singpiel
They say men don't care about their health. We disagree. This podcast is for men. Hosted by Dr. Troy Madsen and Scot Singpiel, two regular guys just trying to live a healthy life without it taking over their life. Subscribe and empower yourself to take ownership of your health and decisions that will impact your life now and in the future.
Latest Shows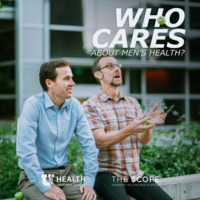 Jun 11, 2019
Easily get more exercise and stick with it. Trying to make some healthy lifestyle changes, but can't seem to stay motivated? You're not alone. Scot and Troy speak with health coach Nick Galli about the strategies to get you motivated to be healthier and stay that way. ...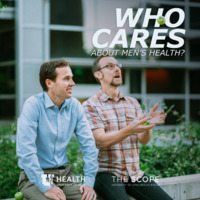 Jun 4, 2019
Troy confesses he pees a lot. Scot's iPhone calls 911 at the gym. Six exercise injury prevention tips. ER or Not: tooth pain. Guest: Urologist Dr. Alex Pastuszak. ...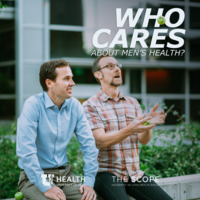 May 29, 2019
Think you're healthy? Time for a wake-up call. On the inaugural episode of Who Cares About Men's Health, Scot Singpiel and Dr. Troy Madsen share their own turning points when they realized they weren't quite as fit as they thought, and how these turning points can lead to real positive change. ...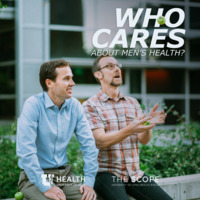 May 28, 2019
Find out who Dr. Troy Madsen and Scot Singpiel are and why they care about men's health. Learn about what the podcast hopes to accomplish and what they'll be talking about in future episodes. ...
Sign Up for Weekly Health Updates
Weekly emails of the latest news from The Scope Radio.
Subscribe to the Podcast:
For Patients
Find a doctor or location close to you so you can get the health care you need, when you need it.

Find a Doctor
Shows