with Dr. Benjamin Chan
The ultimate resource to guide you on your journey to and through medical school. Get the inside scoop from pre-med advisors, physicians, faculty, alumni, and current medical students about all areas of medical school. Topics will range from tips to getting admitted (and having your application stand out), to familiarizing yourself with the culture of medical student life, and finally how to prepare for a residency and the Match. Hosted by Dr. Benjamin Chan, Associate Dean of Admissions at the University of Utah's School of Medicine, 'Talking Admissions and Med Student Life' brings valuable information to anyone thinking about a career in medicine whether you're in high school, pre-med or already a medical student. The views and opinions expressed in these podcasts are solely those of the participants, and in no way reflects those of the UUSOM.
Latest Shows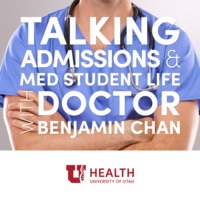 Nov 20, 2019
"I ended up shadowing another female physician who had a family and kids and was balancing other things. That's when I knew I could do it. It points to the importance of representation in medicine because your mind is so moldable when you're younger. You can really be effected by the role models ...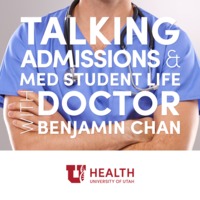 Nov 6, 2019
"I grew up with humble means. My dad was a meat cutter at Smith's, a lot of my childhood we were living in trailer parks, and we had a couple bankruptcies, so I kind of got here on a winding road." Michael grew up with a very humble background in Cedar City Utah. To pay for his college education, he ...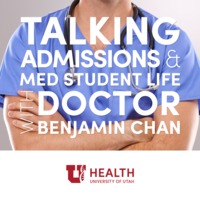 Oct 23, 2019
"It was really fulfilling being able to create products that I knew were going to better people's lives, but it didn't feel as real without seeing their actual impact and seeing the people it was helping day to day." Annabah's family experienced a lot of health related issues during her teen yea ...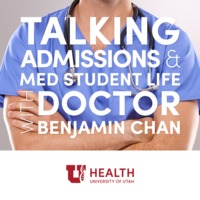 Oct 9, 2019
"I served an LDS mission in Africa and I kind of saw more of a lack of healthcare than I've seen in the U.S. and that sort of solidified the idea that I wanted to go into medicine and help people." Growing up on a small farm in Duchesne, Garrett knew he had a love for science. It was until he served ...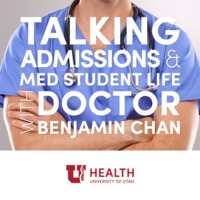 Sep 25, 2019
"I realized that there was a lot more I could do at the intersection of research and medicine and people than being a materials engineer." Laurel has always had a love of science fiction books. Initially, they even teased that they were pursuing a PhD so that they could author sci-fi novels. After h ...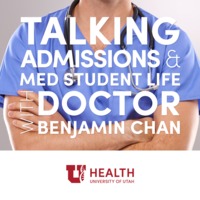 Sep 11, 2019
"I've spent a lot of time with Physical Therapists and I think that did definitely contribute to my interest in medicine. While it always sucked to be injured, I was always interested in what was going on there and the mechanics." Eoin's professional career in ballet was at its peak when he found ...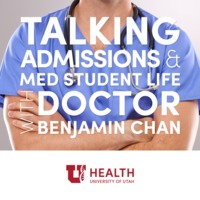 Aug 28, 2019
"As I started growing up and learning a little more about life, I understood that a job is going to be something you are doing for somewhere around half of your life so if you're surviving that rather than enjoying it you pretty much wasted your life." Fadi's journey towards medicine began in Sy ...
Sign Up for Weekly Health Updates
Weekly emails of the latest news from The Scope Radio.
For Patients
Find a doctor or location close to you so you can get the health care you need, when you need it.

Find a Doctor
Shows