with Dr. Benjamin Chan
The ultimate resource to guide you on your journey to and through medical school. Get the inside scoop from pre-med advisors, physicians, faculty, alumni, and current medical students about all areas of medical school. Topics will range from tips to getting admitted (and having your application stand out), to familiarizing yourself with the culture of medical student life, and finally how to prepare for a residency and the Match. Hosted by Dr. Benjamin Chan, Associate Dean of Admissions at the University of Utah's School of Medicine, 'Talking Admissions and Med Student Life' brings valuable information to anyone thinking about a career in medicine whether you're in high school, pre-med or already a medical student. The views and opinions expressed in these podcasts are solely those of the participants, and in no way reflects those of the UUSOM.
Latest Shows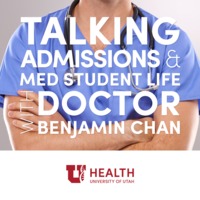 Apr 17, 2019
"It wasn't just me trying to be a doctor, my whole family, my wife and my kids, they just loved the idea and were supportive and kind." Kyle started medical school at 34 with full support from his wife and kids. It wasn't until his psychiatry rotation that he realized where he wanted to be. ...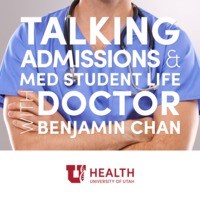 Apr 3, 2019
"It's no secret that I love surgery, I've loved surgery since before medical school." Natalie comes from a family of surgeons but wasn't sure that she would take the same path. It wasn't until after withdrawing from an acceptance to law school, and moving to Utah for art and snowboarding ...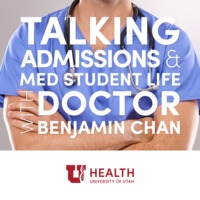 Mar 20, 2019
"I have met some of the best people of my entire life and made some of the best friendships I think I ever will make among my classmates." It was her physician mother who inspired Jordan to pursue a life in medicine. Much of her childhood was spent watching her mom touch patients' lives and bu ...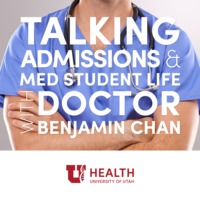 Mar 6, 2019
"The Uber of Ophthalmology." As a child of a Foreign Service member, Ian grew up in Beijing, China. We talk about his experiences there, and what it was like to move to Provo, Utah to attend Brigham Young University. We discuss how the Foreign Service application compares to medical school appli ...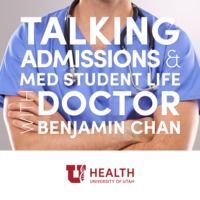 Feb 20, 2019
"The best thing about Anki is that you study every day; if forces you, you've got to do your reviews every day." It was during Second Look Day that Nick heard about the Anki app from a second year student here at UUSOM. Having previously used the app in undergrad, he wasn't a big fan but dec ...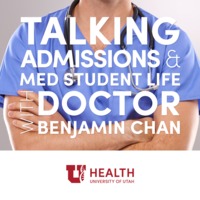 Feb 6, 2019
"I want to do more; I want to know what those numbers mean, I want to have that impact on people." Kristen had always wanted to be a doctor, but fell in love with systems biology engineering in undergrad and later landed a job as a Technical Program Manager. While presenting at a conference, she ...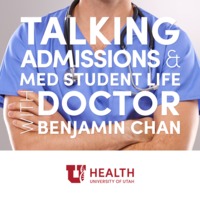 Jan 23, 2019
"I started studying for the MCAT and kept coming to the fact of why am I doing this?" Will was on the path to medical school, studying for the MCAT and volunteering, when he realized it wasn't the path he wanted to take. He talks about how this realization came to be and what the shift towards ...
Sign Up for Weekly Health Updates
Weekly emails of the latest news from The Scope Radio.
For Patients
Find a doctor or location close to you so you can get the health care you need, when you need it.

Find a Doctor
Shows