with Dr. Benjamin Chan
The ultimate resource to guide you on your journey to and through medical school. Get the inside scoop from pre-med advisors, physicians, faculty, alumni, and current medical students about all areas of medical school. Topics will range from tips to getting admitted (and having your application stand out), to familiarizing yourself with the culture of medical student life, and finally how to prepare for a residency and the Match. Hosted by Dr. Benjamin Chan, Associate Dean of Admissions at the University of Utah's School of Medicine, 'Talking Admissions and Med Student Life' brings valuable information to anyone thinking about a career in medicine whether you're in high school, pre-med or already a medical student. The views and opinions expressed in these podcasts are solely those of the participants, and in no way reflects those of the UUSOM.
Latest Shows
Jan 24, 2018
"Kids are resilient, and they go through things that a lot of people don't go through." Doug entered into his third year of medical school with the thought that he would become a pediatrician. He shares how his first rotation exposed him to something that he would ultimately decide to pursue ...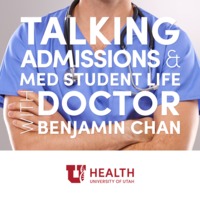 Jan 10, 2018
"The U medical school was a great pathway to be the kind of doctor that I want to be." Colin got accepted into two medical schools his first year of applying, but decided to defer one and turn down the other acceptance. We talk about what led him to make that decision and how he recognized the ...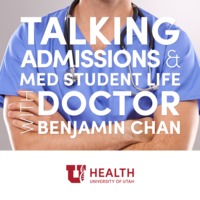 Dec 27, 2017
"There was a sudden moment when I called the band together and said 'guys, I'm quitting.' And they said 'no, you can't quit! Just do what you can'." With a passion for music, Dan started playing in local bands during his junior year of high school. At the age of 18 and just a senior, ...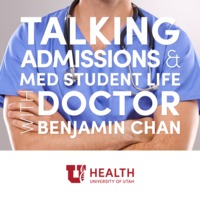 Dec 13, 2017
"You're not alone and, if I did it, you can too." Depression can be something students experience in medical school, but not many talk about it. MS4 Rebecca sat down with me to have a very candid conversation about her experience of struggling with depression. We talk about wellness and how i ...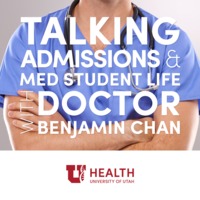 Nov 29, 2017
"Really evaluate and keep re-evaluating yourself in how you manage your time." Madison grew up in Utah and had the opportunity to attend an undergrad institution outside of her home state, but was passionate and confident in what the University of Utah could offer her as a student and future doc ...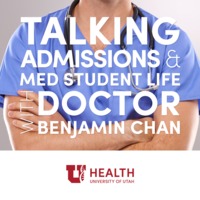 Nov 1, 2017
"The minute you called me, there was a shift in my mentality from being a premed, to an M ½ student." Pam sat down with me this summer before becoming a med student to share her thoughts on her journey to medical school. She shares how writing conscious paragraphs during her experiences aided ...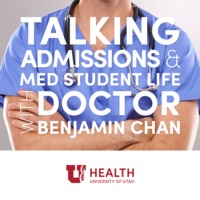 Oct 18, 2017
 "I hope I get a chance at that number one." Matt went into his third year rotations with a liking for the neurosciences, but wanted to keep an open mind as he explored other fields of interest.  By the time his neurology rotation came about towards the end of third year, he knew that was the ...
Sign Up for Weekly Health Updates
Weekly emails of the latest news from HealthFeed.
For Patients
Find a doctor or location close to you so you can get the health care you need, when you need it