with Dr. Benjamin Chan
The ultimate resource to guide you on your journey to and through medical school. Get the inside scoop from pre-med advisors, physicians, faculty, alumni, and current medical students about all areas of medical school. Topics will range from tips to getting admitted (and having your application stand out), to familiarizing yourself with the culture of medical student life, and finally how to prepare for a residency and the Match. Hosted by Dr. Benjamin Chan, Associate Dean of Admissions at the University of Utah's School of Medicine, 'Talking Admissions and Med Student Life' brings valuable information to anyone thinking about a career in medicine whether you're in high school, pre-med or already a medical student. The views and opinions expressed in these podcasts are solely those of the participants, and in no way reflects those of the UUSOM.
Latest Shows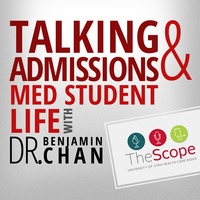 Jan 11, 2017
"I'm excited to be in a hospital with people that I love working with, everyone's been so supportive in my fourth year rotations."During her Second Look Day visit at UUSOM, Chesy's interest was sparked in a new and upcoming program called EPAC (Education in Pediatrics Across the Continuum) ...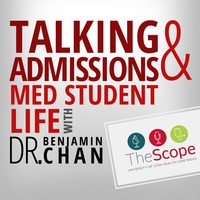 Dec 28, 2016
"I spent my time doing things that mattered to me, and in the end, I think that's really what admissions committees want. They want to know you when you're applying; they want to see who you are."As Elynn prepared to apply for medical school, she didn't take the typical pre-med route by g ...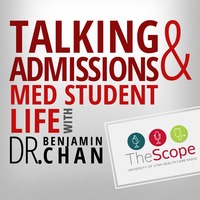 Dec 14, 2016
"I knew that third year was going to be demanding and I have a personal life outside of medical school which is also demanding.  I decided that I didn't want to be miserable for an entire year, so I was just going to pick a few things on every rotation that I enjoyed about it and be hyper focus ...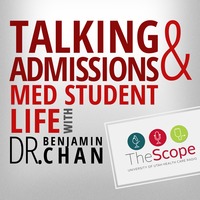 Nov 30, 2016
"If you focus so much on doing the things that you think you need to do, you're going to lose touch with who you are and what makes you unique and interesting." As a Pre Health Professions Advisor, Liz is often asked what major is the "best" to get into medical school.  We talk about the ...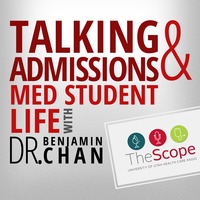 Nov 15, 2016
"When you get the questions wrong, I actually learn the most from them because I will never get that question wrong again."While on 3rd year rotations or clinical rounds, "pimping" is something many medical students fear.  We discuss what exactly pimping is and how it helps one to learn and ...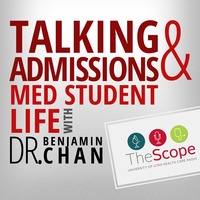 Nov 2, 2016
"I realize that if I found something at some point that I was really passionate about, I can always work towards it. Medicine is very open, there are always those possibilities." As a third year student in a Nephrology rotation, "liquid gold" is a valuable teaching tool. We talk about Parvat ...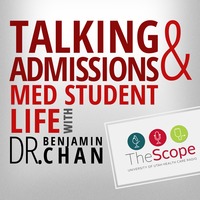 Oct 19, 2016
"To really make groundbreaking change, you have to have new discoveries" Lorne chose the MD/PhD program to not only learn how to be a clinician, but to participate in research that will have an impact within the medical community. We talk about his background in research, what an average day is ...
Sign Up for Weekly Health Updates
Weekly emails of the latest news from HealthFeed.
For Patients
Find a doctor or location close to you so you can get the health care you need, when you need it