with Dr. Tom Miller
Dr. Tom Miller, Chief Medical Officer and Internal Medicine at University of Utah Hospital, talks to medical experts about a wide array of health topics.
Latest Shows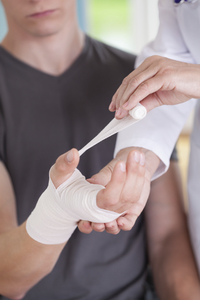 Apr 26, 2016
Our hands are one of the primary ways we interact with the world. We touch, feel, grab and grasp. It's pretty common to get them hurt in a lot of different ways. Dr. Andrew Tyser covers the different types of trauma that can happen to your hands and, more importantly, what to do, step-by-step if y ...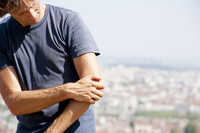 Apr 12, 2016
Believe it or not, a majority of people suffering from tennis elbow do not actually play tennis. It can actually be caused by any overuse of the arm, forearm, and hand muscles. Symptoms usually include severe arm pain even lifting light objects. The condition is actually a degenerative one, meaning ...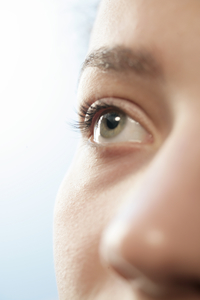 Mar 22, 2016
As scary as it might sound, cornea transplant surgery is actually very safe. Advances in the past 10 years have even allowed eye surgeons to shorten recovery time for some procedures from six months to around two weeks. Dr. Mark Mifflin talks about the procedure and the techniques he and other Moran ...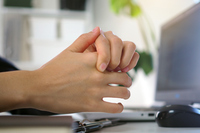 Mar 8, 2016
If one of your fingers gets stuck when you make a fist and it's accompanied with shooting pain and popping, it might be a condition called trigger finger. And you can get it even if you've never shot a gun. Orthopedic surgeon Dr. Angela Wang describes the condition, explains who tends to be the ...
Mar 1, 2016
Surgery has been shown to be a very effective treatment for curing lung cancer patients with localized, non-small cell lung cancer. Even though it is the most common type of lung cancer—affecting 85 percent of patients—surgery is only effective if done early in treatment. Dr. Thomas Varghese, th ...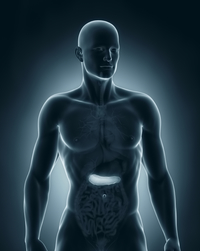 Feb 23, 2016
There are many treatment options for pancreatic cancer—from resection to radiology to surgical de-bulking. But for some rare types of cancer, like neuroendocrine tumors of the pancreas, more dramatic treatments may be necessary. Surgeon Dr. Thomas Chaly speaks on how a pancreatic transplant can be ...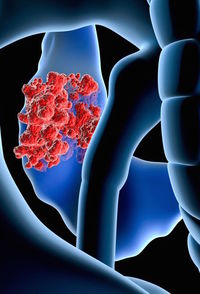 Feb 23, 2016
Neuroendocrine pancreatic tumors are dangerous because they might be potentially cancerous but can go relatively unnoticed for a long period of time. Dr. Tom Miller speaks with pancreatic transplant surgeon Dr. Thomas Chaly about these dangerous ninja cancers and how to treat them. ...
Sign Up for Weekly Health Updates
Weekly emails of the latest news from The Scope Radio.
For Patients
Find a doctor or location close to you so you can get the health care you need, when you need it.

Find a Doctor
Shows