with Dr. Kirtly Parker Jones
Being healthy is more than just your physical health. Dr. Kirtly Parker Jones and her guests discuss and take your calls on all the aspects that contribute to women's health. You'll also get some great ideas how you can improve your health and the health of your families.
Latest Shows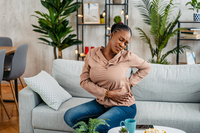 Nov 8, 2018
Kdney stones have been referred to as "the worst pain in the world," (besides childbirth, of course) and are becoming more common, especially in women. Dr. Kirtly Parker Jones talks about these painful little stones, their causes, and how you can avoid being one in 12 women who get kidney stones ...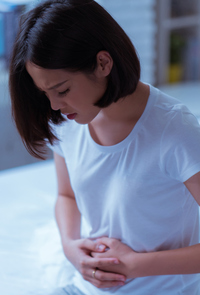 Oct 25, 2018
Your menstrual cycle started too early, too late. There's too much, too little—it's irregular. Women's health expert Dr. Kirtly Parker Jones describes the conditions of a "normal" period, what's not normal, and when you may need to see a physician. ...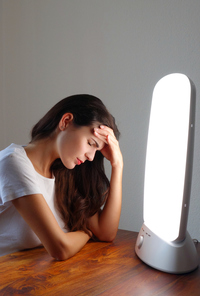 Oct 18, 2018
Seasonal affective disorder (SAD) can occur between longer periods of darkness and extremely cold temperatures. According to women's health expert Dr. Kirtly Parker Jones, the symptoms of SAD primarily affects women. Dr. Jones talks about how to mitigate feelings of depression and hopelessness durin ...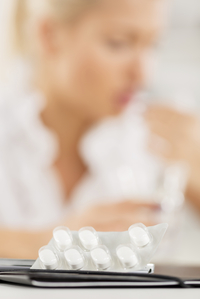 Oct 4, 2018
Outside of latex condoms and certain spermicides, it is extremely rare for a woman to have an allergic reaction to any form of birth control. That includes oral contraceptives. With cases of less than one in a thousand, birth control allergies are not normal for majority of women. But what if you ar ...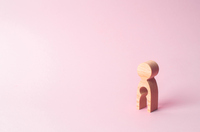 Sep 20, 2018
Early miscarriage, or spontaneous abortion, is common—the most common complication in pregnancy. Approximately one million American women experience a loss of pregnancy in the first twelve weeks. OB/GYN Dr. Kirtly Parker Jones talk about managing pregnancy failure, whether at the clinic or in your ...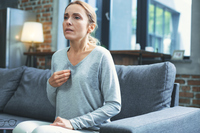 Sep 6, 2018
6,000 women in the United States enter menopause each day. One-third of all women in the United States will be postmenopausal by 2020—most are baby boomers. Menopause symptoms, such as hot flashes, can last as long as fifteen years and can cause significant distress. Women's health expert Dr. Kirt ...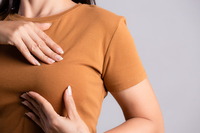 Aug 30, 2018
Many women who experience uncommon breast pain immediately think of breast cancer. Dr. Kirtly Jones says it's probably something else. She explains what can cause breast pain in women of different ages and the most important thing to do if one or more of your breasts feels tender. ...
Sign Up for Weekly Health Updates
Weekly emails of the latest news from The Scope Radio.
For Patients
Find a doctor or location close to you so you can get the health care you need, when you need it.

Find a Doctor
Shows