with Dr. Cindy Gellner
Keep your kids healthy and happy with the help of Dr. Cindy Gellner. She's passionate about preventive care, childhood obesity, allergy and asthma management and the power of reading aloud to your children. Not afraid to talk about anything, she'll keep you informed about the latest trends and issues facing children today, plus give tips that will help raising your kids a little less stressful.
Latest Shows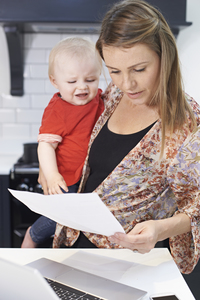 Aug 12, 2019
You've taken your child to scheduled well visits, but a few weeks later, you receive a bill in the mail for their care. Aren't well visits covered by insurance? Dr. Cindy Gellner explains what happens on the billing side of pediatrics and how you may have accidentally asked for extra services duri ...
Aug 5, 2019
Middle school and high school can be tough. Between peer pressure, body changes, and bullies, a lot can impact your teen's performance in school. Pediatrician Dr. Cindy Gellner shares her experience on how you can talk to your kids about what's causing their grades to slip—and how to help them ...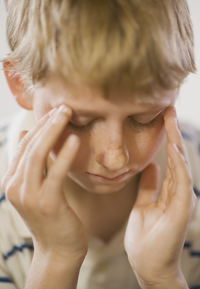 Jul 22, 2019
As a parent, you worry when your child feels ill. If your child is suffering from painful, chronic headaches, you may assume the worst. But the cause of your child's pain may be something much more simple. Pediatrician Dr. Cindy Gellner explains how stress, anxiety, and screen time may be causing ...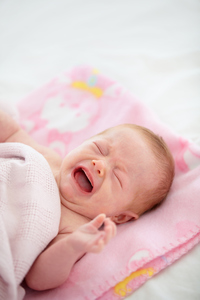 Jun 24, 2019
Newborns cry—but the intensity and frequency can be shocking. How much crying is normal? If your newborn is having sudden, long-lasting bouts of crying and can't seem to be soothed, it may be PURPLE crying. Pediatrician Dr. Cindy Gellner explains this specific period of intense crying, how much ...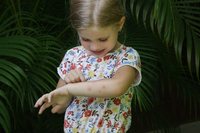 Jun 3, 2019
Summer weather can often lead to bug bites. What do you do if your child gets bit by an insect while playing outside? From mosquito bites to a bite from a black widow, pediatrician Dr. Cindy Gellner talks about the most effective treatments for bug bites. ...
May 27, 2019
The saying goes, "Sticks and stones may break my bones but words can never hurt me." But this, unfortunately, may not be the case for many of us, especially children. As parents, we should remind our children how special they are as individuals. Pediatrician Dr. Cindy Gellner talks about the importa ...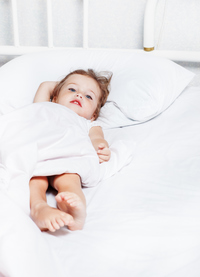 Apr 23, 2019
A newborn waking up in the middle of the night is a normal thing. But one in five infants who have trouble sleeping may continue to have challenges during their toddler years as well. If your toddler is having problems with nighttime awakenings, there are a few possible causes. Pediatrician Dr. Cind ...
Sign Up for Weekly Health Updates
Weekly emails of the latest news from The Scope Radio.
For Patients
Find a doctor or location close to you so you can get the health care you need, when you need it.

Find a Doctor
Shows