with Dr. Cindy Gellner
Keep your kids healthy and happy with the help of Dr. Cindy Gellner. She's passionate about preventive care, childhood obesity, allergy and asthma management and the power of reading aloud to your children. Not afraid to talk about anything, she'll keep you informed about the latest trends and issues facing children today, plus give tips that will help raising your kids a little less stressful.
Latest Shows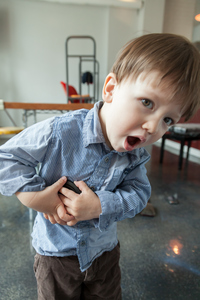 Oct 14, 2019
When a child complains about chest pain, it's easy for parents to panic and assume it's a heart problem or pneumonia. But it's much more likely to be something less serious like costochondritis or precordial catch syndrome. Dr. Cindy Gellner explains what these conditions are and how they're ...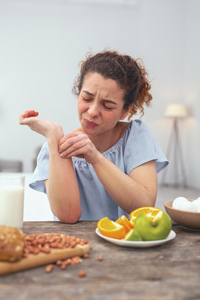 Oct 7, 2019
Most people can recognize the typical signs of a food allergy: Hives. Swelling. Difficulty breathing. But what if eating certain foods just makes your mouth itchy? That's called oral allergy syndrome. Learn about the condition and what you can do to help avoid the symptoms with Dr. Cindy Gellner. ...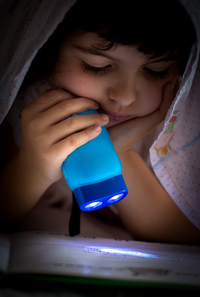 Sep 30, 2019
We've all heard the adage that reading in the dark will ruin your vision. Or that sitting too close to the TV will fry your eyes. But are these claims actually true? Dr. Cindy Gellner busts these myths about eyesight and talks about how to really keep your kids' eyes healthy. ...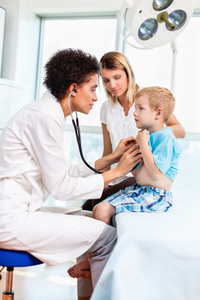 Sep 23, 2019
Your relationship with your child's pediatrician is important. Whether it be because of a move or a change in insurance, finding a new doctor for your child can be a very stressful situation. Pediatrician Dr. Cindy Gellner shares some tips to help you find the best pediatrician for your family. ...
Sep 16, 2019
Traveling can be stressful enough on its own, but traveling with a newborn can come with its own struggles. Whether you're traveling by plane, train or automobile, pediatrician Dr. Cindy Gellner has some tips and tricks on making the trip with your baby as stressless as possible. ...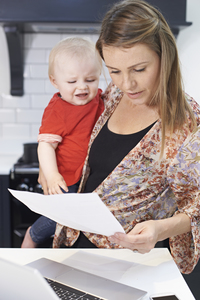 Aug 12, 2019
You've taken your child to scheduled well visits, but a few weeks later, you receive a bill in the mail for their care. Aren't well visits covered by insurance? Dr. Cindy Gellner explains what happens on the billing side of pediatrics and how you may have accidentally asked for extra services duri ...
Aug 5, 2019
Middle school and high school can be tough. Between peer pressure, body changes, and bullies, a lot can impact your teen's performance in school. Pediatrician Dr. Cindy Gellner shares her experience on how you can talk to your kids about what's causing their grades to slip—and how to help them ...
Sign Up for Weekly Health Updates
Weekly emails of the latest news from The Scope Radio.
For Patients
Find a doctor or location close to you so you can get the health care you need, when you need it.

Find a Doctor
Shows