Conversations on Transforming Health Care
These are the conversations happening inside health care that will transform health care. Experts talk about the challenges and opportunities facing the American health care system and how to provide the best health care value to the consumer. Please visit TheScopeRadio.com to be part of the conversation or request to talk about a topic.
Latest Shows
Nov 27, 2017
When discussing the topic of value in health care, you need to ask your patients how they define it. Dr. Michael L. Good, Dean of the University of Florida College of Medicine, talks about their value philosophy. He shares some specific initiatives, how medical schools can train future doctors how t ...
Sep 5, 2017
Until recently, neurosurgeons lacked significant data to confidently predict the outcome of a surgery. In recent years, a registry of data gathered from how patients perceive their surgical outcomes is helping physicians—and their patients—have better forecasts for surgical outcomes. Dr. William ...
Aug 16, 2017
Population health is a new way of approaching health care that emphasizes prevention in a population rather than treatment of an individual. Angie Fagerlin, chair of the Department of Population Health Sciences at University of Utah Health, explains how a population-focused approach could improve ov ...
Jun 23, 2017
Health care organizations are utilizing modern electronic methods to find the specific costs of procedures. Dr. Ken Kawamoto, medical information officer at University of Utah Health talks about how this knowledge can help improve their quality of stewardship and patient care. ...
Jun 13, 2017
University of Utah scientists recently revealed a robotic drill that can reduce the most delicate part of brain surgery from more than two hours to just a few moments. The drill has potential to make a big impact on the future of neurosurgery, but what did it take to make this concept a reality? Dr. ...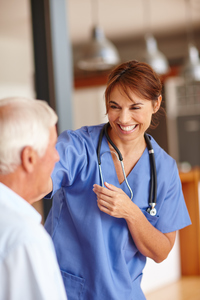 May 5, 2017
Divergent thinking and accepting failure as an important part of a learning process are part of what it means to be creative in medicine, according to Dr. Jay Baruch, director of the Concentration in Medical Humanities and Ethics at Brown University. He speaks with Dr. Gretchen Case about how doctor ...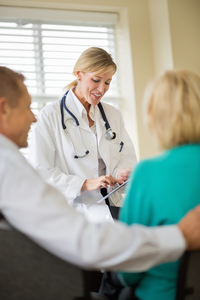 Apr 7, 2017
Sometimes a complex health concept is best explained through an analogy — an easily understood comparison of two different ideas. A medical analogy can be an effective communicative tool for any physician. For example, saying "the heart is like a pump" basically helps anyone to understand how ...
Sign Up for Weekly Health Updates
Weekly emails of the latest news from The Scope Radio.
For Patients
Find a doctor or location close to you so you can get the health care you need, when you need it.

Find a Doctor
Shows