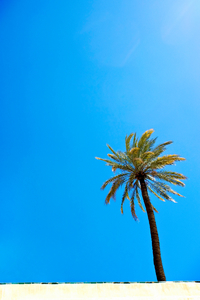 An ER Doctor's First-Aid Kit for a Deserted Island
Jun 25, 2014
What would you take to a deserted island? Dr. Troy Madsen tells us that as an emergency room physician, he's given this question a lot of thought. He shares what medical supplies he'd like to have if he were injured in a wilderness area. It may be time to update your camping first-aid kit!
Transcript
Interviewer: A lot of us when we go hiking or camping take a first aid kit, but what are the three most important things that you should have with you at all times, like if you were on a desert island of hiking and space was a consideration? We'll find out next on The Scope.
Announcer: Medical news and research from University of Utah physicians and specialists you can use for a happier and healthier life. You're listening to The Scope.
Interviewer: Dr. Troy Madsen is emergency room medicine at University of Utah Healthcare. Let's talk about the three things that you would absolutely want to have with you if you were out in a wilderness situation?
Dr. Madsen: Three things I'd want to have with me, and I've thought about this because you always think about this whole desert island scenario. Who knows if any of us will ever be on a deserted island, but for whatever reason we always like to think of these scenarios. I've thought, knowing what I know and doing what I do, what are the three most useful things I would like to have? There are three things.
Number one is an antibiotic. This antibiotic would be one that typically is going to treat skin infections or pneumonia or even a urinary tract infection, just the common things. If I had to name one I'd probably name levofloxacin. That's a common antibiotic we use for pneumonia. It can also help with skin infections if I were to get a skin infection there and also with urinary tract infections, so kind of some of the more common things. That's one of those things if you're out on your own and you've got access to no medical resources that can make a huge difference and potentially could save your life if we're talking a very severe infection where you can't get medical help for an extended period of time, for days or weeks. That would probably be the first thing.
The next thing would be a nausea medication. There's one called Zofran. The generic name is Ondansetron. This is one that used to be used a lot for chemotherapy patients, but has become much cheaper. It's essentially very cheap now just in pill form. It requires a prescription, but it's one of those things where if you had vomiting and were very sick, this could make a huge difference. Just being able to take one of these pills, you're going to prevent yourself from severe dehydration and a lot of the complications that come from that.
The last thing would be something for lacerations or injuries that come up. In my mind, I'd kind of think maybe some sutures where I could stitch myself up. But the thing that's super easy to use for lacerations that aren't huge but are still pretty big is something called Dermabond. That's the brand name, but quite honestly, Dermabond is nothing more than super glue.
Interviewer: Really?
Dr. Madsen: It's just super glue. They just changed it a little bit so it doesn't sting as much, but it's the same stuff. I would just take a tube of super glue. You can use that on a wound, or personally I would carry Dermabond just because I've used it. If you have a wound, even if it's a gaping wound, you can just wash it out really well, hold the edges together, put a line of this stuff over it and it dries within 30 seconds. Put another line to kind of hold things together, and you could make a big difference for a laceration, potentially preventing complications and infection just by having this available.
Interviewer: Wow, it sounds like when you're out the three big concerns, I think this is telling in another way, are dehydration because of some sort of a stomach issue, infections and infections again.
Dr. Madsen: And injuries and lacerations. Yes, exactly. I figure a lot of the other stuff. You think, "Okay. What if I broke my arm?" Well, you've got sticks out there. You could make a splint.
Interviewer: You could make a splint.
Dr. Madsen: You could do that. That's the sort of thing you could deal with. It's always hard to say. There are other things that would be nice to have, like maybe an ace bandage or some Band-Aids and that, but I can make do with that. These are the three things I've thought it would be great to have these things if I ever needed them and were ever in a situation out in the middle of nowhere and needed them. These can make a huge difference.
Announcer: We're your daily dose of science, conversation and medicine. This is The Scope University of Utah Health Sciences Radio.