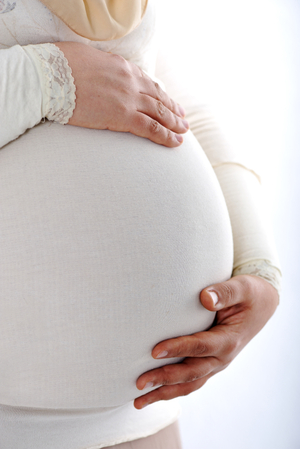 The Shocking Truth about Maternal Mortality in the U.S.
Jul 23, 2014
OBGYN Dr. Kirtly Jones reveals the alarming statistics that characterize the current state of maternal safety in the United States compared to other developed countries. Unplanned pregnancies, obesity, and income inequality all play a role. Dr. Jones talks about why we need to do a better job protecting our most vulnerable.
Transcript
Dr. Kirtly Parker Jones: America is not the best place in the world to become a mother. Fifteen years ago, the U.S. was number four in the world in terms of newborn and maternal safety, and now we're 31st in the world. The risk of dying in childbirth in the U.S. is now equal to that of Iran. What's happening to mother's and newborns and what could we be doing about this? This is Dr. Kirtly Jones from Obstetrics and Gynecology at University of Utah Healthcare. Today we're going to talk about save motherhood, the scope of the problem. Today on The Scope.
Announcer: Medical news and research from University of Utah physicians and specialists you can use for a happier and healthier life. You're listening to The Scope.
Dr. Kirtly Parker Jones: New reports on women and children show that the U.S. has increasing rates of death and complications due to pregnancy and childbirth especially compared to European countries. The U.S. is among just eight countries in the world to have an increase in maternal mortality, death during pregnancy, delivery, or in the six weeks after delivery. Of course many countries are doing better because they were doing so poorly ten years ago. When you're doing pretty well it's hard to do better, but we are doing worse.
It's very dangerous to be a mother in Somalia. The lifetime chance of a woman dying in childbirth is 1 in 7. Put another way, looking at how women die in Somalia, 1 in 7 die in complications relating to pregnancy. In Finland which is number 1 in the world as the safest place to get through pregnancies, the chance is 1 in 12,000. Somalia 1 in 7. Finland 1 in 12,000. In the U.S. the lifetime risk of dying in pregnancy was 1 in 3700 in 2000, and today it's 1 in 2400. That is 50% higher. Ten years later, 50% higher. That means a woman today is more likely to die from a pregnancy than she is from breast cancer.
So let's look at some reasons, there's been a dramatic increase in the rate of cesarean section in the U.S. Now 30% of babies are born by Cesarean Section, the third highest rate in the world. Having a baby by Cesarean increases the risk of hemorrhage and infection and pulmonary embolism, blood clot to the lungs. It increases the risk of problems in future pregnancies. It also affects the risk of newborn mortality but more about that later. You can see one of my previous blogs on decreasing the rate of cesareans.
More women are having babies later and they may not be in such great health, but that's not where the biggest increase in maternal mortality is noted. The biggest increase in the U.S. is in deaths in women 20 to 24. There are very large disparities in health outcomes in the U.S. compared to countries in the top performers for safety, that's Finland, Norway, Sweden, Iceland, Denmark, Switzerland, you know, those cold places. The U.S. has the largest income disparity in the industrialized nations and the most disparities in access to healthcare.
Now not all moms in the U.S. are getting equal treatment. In Scandinavia where healthcare is universal and almost everyone has access, moms fare very well. That's not the same in the U.S. What's really heartbreaking about being a mother in the U.S. is inequality. In the U.S., 18 mothers died for every 100,000 live births in 2013 which is double the rate of Saudi Arabia and Canada where 7 mothers died per 100,000 live births. The number more than triples for black women in urban America.
Now the rise in obesity in the U.S., in particular morbid obesity, increases the risk of dying in pregnancy, are greater risk of cesarean, greater risk of infection, greater risk of blood clots, and of diabetes.
Lastly but not leastly, at least to me, the U.S. has the highest rate of unplanned pregnancies in the industrialized world. Planning pregnancies gives mom a chance to get medical problems under control and seek healthcare. You can read my bit on cleaning out the incubator. So unplanned pregnancies and pregnancies that happen close together, less than 18 months apart, are more likely to have problems for the mom, and of course, low income women and women with little access to healthcare are more likely to have unplanned pregnancies.
What about the babies? We've made progress in newborn mortality in the past ten years but not much, not nearly as much as other countries. We haven't really made a dent in prematurity which is the biggest cause of newborn mortality. Repeat Cesareans, obesity, and unplanned pregnancy are all risk factors for prematurity and some of the same risk factors for maternal mortality.
We as women, as doctors and citizens have a responsibility to our most vulnerable member society, pregnant women and children. If we had the will, we do have the resources, and we could do more.
Number one, all women should space their babies, plan their pregnancies, make sure they're in good health prior to conception or under medical care, and seek prenatal care.
Number two, all OB/GYNs should take care in not delivering babies too soon unless there's a very good reason and should only do Cesarean Sections for very good reasons.
Number three, all healthcare systems should dictate good practices for deliveries and reach out to their most vulnerable moms.
Number four, the affordable care act had as a goal to get coverage for more women and mandates that insurance cover 100% of prenatal care, maternity care, and contraception, but there's been a lot of push back from industry and political groups. I hope that they're taking a long, hard look at our track record for maternal mortality. A lot of women still don't have healthcare. There is a white ribbon pin for safe motherhood. Check out the White Ribbon Alliance for safe motherhood. We should do better. We can do better.
This is Dr. Kirtly Jones, and thank you for joining us on The Scope.
Announcer: We're your daily dose of science. Conversation. Medicine. This is The Scope, University of Utah Health Sciences radio.