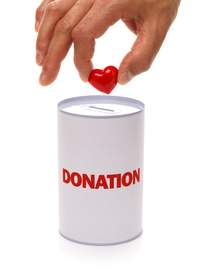 Are You Hesitant About Saying "Yes" to Organ Donation?
Jan 16, 2014
Most people know that being an organ donor is a good thing - organ donors save lives. But for whatever reason, checking that "yes" box to become an organ donor can be scary when you're getting your driver's license or ID. Transplant surgeon Dr. Jeffery Campsen talks about the process and good that comes from organ donation. He also addresses the questions and concerns you may have about becoming an organ donor.
Transcript
Interviewer: Organ donors save lives, but for some reason it can be kind of scary checking the "Yes" box that you want to be an organ donor when you get your drivers license or ID. You might have some questions. Well, hopefully we'll answer some of those coming up next on The Scope.
Announcer: Medical news and research from the University of Utah physicians and specialists you can use for a happier and healthier life. You're listening to The Scope.
Interviewer: I think most people know that being an organ donor is a good thing, but for some reason there might be some questions or some concerns that you have that keep you from saying, "Yes. I want to be an organ donor," when you get your drivers license. We're going to talk about some of those right now with Dr. Jeffrey Campsen, transplant surgeon at the University of Utah Hospital. First of all, if something was to happen to me and I was an organ donor, what organs would be used to help other people?
Dr. Jeff Campsen: From a solid organ transplant, which is what I do, the heart is usable. Both lungs are usable. They can go to actually individual people. The liver is usable. The liver can actually be split and go to two individuals. Both kidneys are usual. The pancreas is usable. The intestines are usable. And then expanding out from there, corneas, tissues, bone are all on the table for donation and other parts of the body, if they're not available for transplant, can actually be used for research.
Interviewer: That sounds pretty awesome. All these different organs can go help 10 or 15 people potentially, it sounds like. Why aren't more people checking "Yes" do you think?
Dr. Jeff Campsen: I think there's a couple reasons. I think that there's always a fear of death, and who wants to think about their death? Some people do, but most people don't. So avoidance of that conversation is very easy. Once you start talking about it in a time that's not emotionally charged, rationally, it sounds very good in the sense that if you do die, you can help people. I think it also provides a lot of closure for your family members and your loved ones to know that even though there was this tragedy, something really great came out of it. It's almost, like, you've become a hero in your death. I think another reason that people are scared sometimes is misinformation that people are going to try to take their organs early. The Institute of Medicine, which is a formal body governed in the United States has made very strict rules about organ donation, it's highly regulated, and about brain death. No one can donate their organs unless they are brain-dead. There's tests that have to be confirmed then reviewed. I think when people realize that it's not waiting around to try to take organs, but it's the process of dying that then you can get something out of after you're death. Again, in a non-emotional setting you understand that it's very helpful. I think the final thing is that people have a lot of deep, personal beliefs in their faith and religion. The good news is that over many years, many of the different religions have come to think about this and embrace it and realize that it's something that's acceptable. I think you just check and talk to the people in your faith and see what they think.
Interviewer: If I choose to be an organ donor, can I have an open casket funeral?
Dr. Jeff Campsen: Absolutely. Absolutely. The incisions where the donations are made are hidden, and the organ procurement organizations which are called the OPOs actually work with the medical examiner's office as well as the funeral home directors about exactly how the family and the person themselves want themselves to be presented at time of funeral, and we respect those.
Interviewer: What is the process of organ donation?
Dr. Jeff Campsen: When someone comes to the hospital and they've had an injury that results in brain death, there's an organization called an organ procurement organization, the OPO, and each region has one. Utah has one, California has one, so forth and so on. These individuals are highly trained specifically to approach families about organ donations. They're not involved with the University of Utah. They're not involved with the transplant surgeons. They're a separate organization. They approach the families and say, "The physicians that are taking care of your loved one has an unsurvivable injury and is brain-dead. Would you like to proceed with donation?" If you say, "We'd like to talk about that," they come in and they talk to you about it, and then you talk about how you would like to proceed with the donation. The drivers license allows them to come and talk to you, but also if they have not done that and you say "Yes" to it, then you have a conversation. Just because you're talking to them doesn't mean you're going to proceed, and just because you're proceeding with that doesn't mean that they take over. We work with the families on a minute-by-minute basis to make sure that donation benefits both the families as well as the patients receiving the organs.
Interviewer: As an organ transplant surgeon, it must frustrate you when people say that they're not going to donate their organ.
Dr. Jeff Campsen: It does frustrate me. I'm an organ donor. The people in my family are organ donors. It's something that I support probably because I see the good that comes out of it. Literally, these are not only life-extending procedures improvement in quality of life but life-saving procedures where many of the patients, especially those receiving heart, lungs, and livers, are literally going to die in the next month are so, and then they go onto live decades. We cure diabetes with the pancreas transplant. We take people off of dialysis with kidney transplants. It changes people's lives. It saves them. So when I'm dipped in that and I see that on a day-to-day basis, it is frustrating to know that people don't want to be involved in that. However, that's their choice, and that's okay, but this is why we're trying to educate people on this, and then they can make a rational decision at a non-emotional time if they do want to proceed and help people.
Interviewer: Any final thoughts? Any take-aways?
Dr. Jeff Campsen: These tragedies are going to happen. They happen every day, and that's unfortunate. There's nothing that we can do about that, but if donation is able to help with closure of the tragedy, help do good from that, I think it's very important, and I think people realize that after donation that even though they've lost somebody, they've helped other people, and it helps people move on.
Announcer: We're your daily dose of science, conversation, medicine. This is The Scope, the University of Utah Health Sciences Radio.