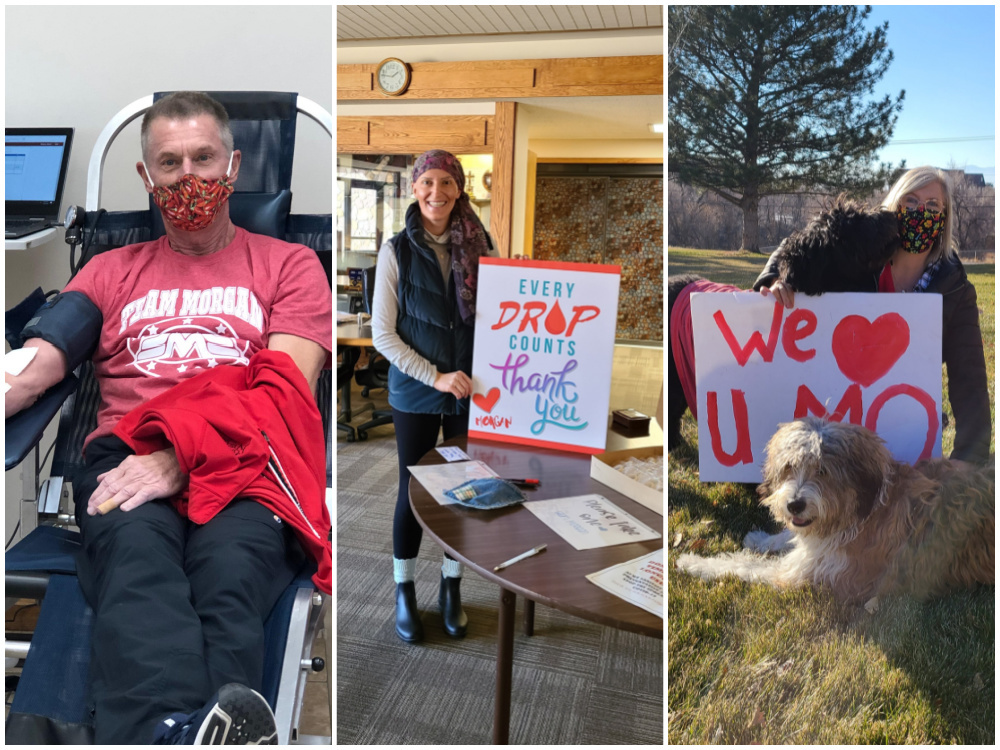 From time to time, HCI invites guest commentary from our community. The views reflected in these commentaries are those of the author and do not necessarily represent the official views of HCI.
Last year, in the midst of the pandemic, our family heard the word no one wants to hear—cancer. Our daughter, Morgan, was diagnosed with synovial sarcoma—a rare and aggressive cancer. She is an adult, but as any parent knows, we want to be with our children when they are in need. We were helpless. All we wanted, was to hug our daughter and be by her side.
Morgan began treatment immediately. She had to be inpatient at Huntsman Cancer Institute (HCI) for chemotherapy, three to four days at a time. Because of the pandemic, she faced those inpatient stays by herself. It wasn't long before a blood transfusion was necessary. The first transfusion, while scary, was received by her body and her treatment plan continued.
As she entered the hospital for her third round of treatment, we got a frantic call from Morgan informing us that treatment was delayed. We had been warned this may happen, but we didn't anticipate a delay due to the lack of available blood products. Our daughter needed blood and platelet transfusions before the next round of chemo could begin. She waited, helplessly, for the right blood products to be available.
I needed multiple transfusions during treatment and this initiative, led by my parents, filled my heart with joy each time I received blood. Although it was unlikely that the blood product I was received was from their drive, it didn't matter.

What did, was that a human made the choice to give the gift of blood products. There is no greater gift another human can give in a time of need, and it filled my bucket knowing that my community did just that.

Morgan Marietti
We are blood donors, but until this moment, we never realized the other side of the story. It was in that moment that we realized the true importance of blood donations. It was a huge wakeup call for us. We felt helpless and terrified. We wondered if anyone in our closest circles was the right match for Morgan, and if they were, how we could get this specific blood to her. Thankfully, the right blood products became available later that evening.
However, we knew our role wasn't over. We wondered, if this was the scenario our daughter was facing, how many families were experiencing the same scenario with their loved one? We picked up the phone, and began the process to organize a blood drive with ARUP Blood Services, which provides blood products to HCI. They were so helpful!
We called on our friends and family, and within a few weeks, we were able to organize a blood drive where we collected over 55 pints of blood. We had loved ones drive over an hour to donate. We had several first-time donors, who we empowered and educated on the importance of giving. We told strangers our story and they returned to donate. We were humbled by the support, and thankful to add blood to the bank that day.
Morgan needed additional blood products throughout her treatment and has finished active cancer treatment. Looking back, we can't think of a better way to have supported our daughter. It doesn't take long to donate, and it means so much. A simple pint of blood can save someone's life! How easy is that?
---
ARUP Blood Services provides all the blood products given to patients at Huntsman Cancer Institute. Visit their website to find a donation center near you.