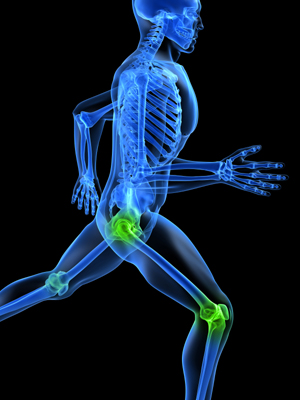 Many patients who have a total joint replacement want to know how to have the best recovery and prevent infection. Infection occurs in 1-3 percent of patients nationally*.
Who Is at Risk From Infection After Joint Replacement?
For the most part, these infections are rare. However, certain patients are at higher risk than others. The seven greatest risk factors for infection are:
Obesity (Calculate BMI)
History of prior infections
Poorly controlled diabetes
Smoking
Poor nutrition
Kidney or liver disease
Scar tissue from prior surgery
Some of these are avoidable risk factors. Always keep in mind a healthy lifestyle can be one of the best ways to prevent an infection.
How Does an Infection Occur?
Infections generally occur because of bacteria that live on/in/around us. All of us have bacteria that live on our skin, in our nose, and in our intestines. During surgery, we clean the skin and maintain a sterile environment around the surgical site to remove bacteria from the area. Patients also receive antibiotics immediately before, and for 24 hours after surgery. However, bacteria can find its way in through a surgical incision. Furthermore, bacteria can get to a surgical site through the blood stream. As such, infections can occur soon after surgery, but can also occur days, months, weeks, years, and even decades after a joint replacement surgery.
How Do I Know if I Have Infection?
There are certain signs and symptoms that help identify an infection after joint replacement. In the early weeks following your surgery, things that may be of concern include fevers (>101F), chills, excessive redness (cellulitis), opening wound edges, prolonged or excessive wound drainage, cloudy wound drainage, and foul smells. Slight redness and warmth around a recently operated on joint may be a normal sign of healing, along with bruising.
If you have any signs or symptoms of an infection, contact your physician immediately.
*The most recent review of infection data at the University of Utah Center for Hip and Knee Reconstruction showed an infection rate lower than the national average at 0.5 percent in 2013.