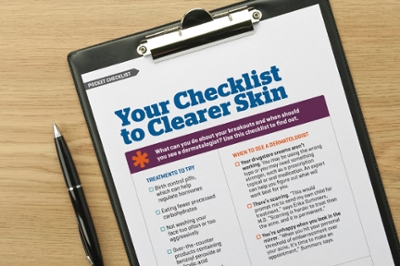 Waking up to a pimple certainly puts a damper on the morning. Could it have been the fries you ate for dinner? Or maybe you didn't wash your face as well as you should have?
The culprit is most likely neither of those things. "The most common cause of acne is hormones," says Erika Summers, MD, a dermatologist with University of Utah Health. Genetics and some medications can also contribute to acne.
What can you do about your breakouts and when should you see a dermatologist? Download this checklist to find out.