If winter has you feeling blue, you're not alone. Seasonal affective disorder is a form of depression primarily caused by altered melatonin and serotonin levels, often due to lack of light. It affects more than 500,000 Americans, including many Utahns. "It affects most people between December and February, when the days are cold and short," says Jason Hunziker, MD, division chief of adult psychiatry at University of Utah Health.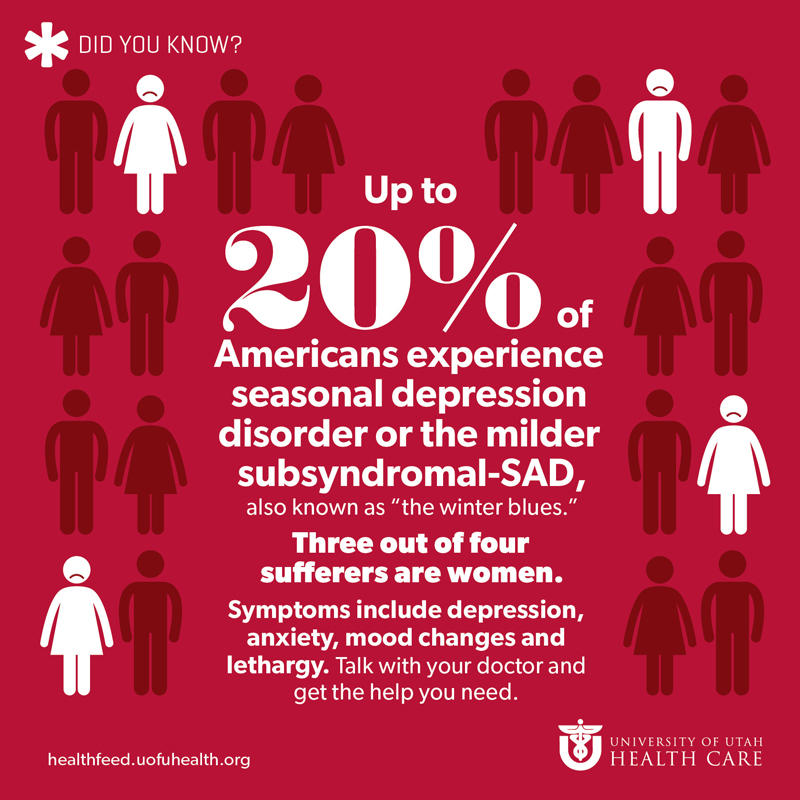 "You can do several things to boost your mood," Hunziker says. Here are some options to discuss with your doctor:
Exercise
Vitamins
Phototherapy (light therapy)
Antidepressant medications
"You don't have to wait until spring to feel like yourself again," Hunziker says. "We can help."