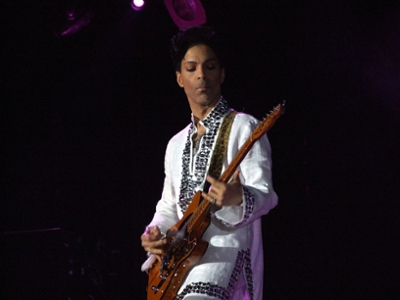 Prince was an extraordinary musician and performer. Unfortunately, the cause of his death—an overdose of the opioid fentanyl—is all too ordinary. "Fentanyl is a synthetic opioid that is used to treat chronic pain," says Jennifer Plumb, MD, a pediatrician with University of Utah Health. "Now an illicit version of the drug is available and is being used by those addicted to painkillers or heroin."
According to the National Institute for Drug Abuse, fentanyl is the strongest opioid approved for medical use in the United States. It is more than 50 times more potent than morphine and 30 times stronger than heroin. Some research estimates that as little as a quarter milligram of fentanyl can be a fatal dose.
"That makes it extremely hard to reverse an overdose," says Plumb, who also is co-founder of Utah Naloxone, an opioid rescue program. "Whereas one dose of naloxone is enough to reverse a heroin or morphine overdose, several doses may be needed to reverse an overdose of fentanyl."
"That is, if it can reversed at all," she adds.
Despite the danger of fentanyl, its prevalence and popularity is growing. Known on the street simply as "fent," its users often mix it with heroin or cocaine. That is, if they know they are taking fentanyl at all. Many times, the drug is sold as heroin. "That makes it even more dangerous, because people are taking fentanyl without knowing the amount that can cause an overdose," says Plumb. "In cities all over the country, this has led to widespread overdose deaths—sometimes dozens or hundreds of people in a very short time span."
Such widespread deaths have not been seen in Utah, but that does not mean the drug is not present in the state. "I can say with certainty that fentanyl is being used here," says Plumb. "The question is not if deaths will occur, but when."
The threat is not just to users of fentanyl either. An alert sent out by the Centers for Disease Control and Prevention last year warns first responders and law enforcement that fentanyl exposure can happen through inhalation or skin contact. "These are people who are trying to save lives, now having their lives put at risk," says Plumb. "There haven't been any reports of accidental overdose among these professionals, but the threat is real."
There were an estimated 700 deaths from fentanyl nationwide between 2013 and 2015, according to the CDC. That number is misleading though, because often it is unclear that fentanyl was the cause of death. Instead, another opioid is blamed. "They will test for opioids, but not specifically for the illicit form of fentanyl," says Plumb. "Until those tests are done, we won't know the full reach of this epidemic and be able to educate people and medical providers about it."
Prince's death, while tragic, will hopefully shine light on the growing fentanyl problem, Plumb says. "Fentanyl is frightening. If we don't start understanding its reach and looking for ways to stop it, there is no way to estimate how many lives will be lost."