This information was accurate at the time of publication. Due to the changing nature of the COVID-19 pandemic, some information may have changed since the original publication date.
Physical distancing, also known as social distancing, can help slow the spread of COVID-19 and keep high-risk populations safe. "You're staying home to protect the most vulnerable," says Emily Spivak, associate professor in the Division of Infectious Diseases at University of Utah Health. "It's part of our civic duty."
Physical Distancing = Limiting Close Contact
Maintain a distance of at least six feet when around other people. Avoid shaking hands and other forms of intimate contact.
When you're in public, practice good hygiene. Wipe down commonly touched areas like door knobs or grocery cart handles with sanitizing wipes. Avoid touching your face, nose, mouth, or eyes. When you return home, wash your hands for at least 20 seconds with hot water and soap.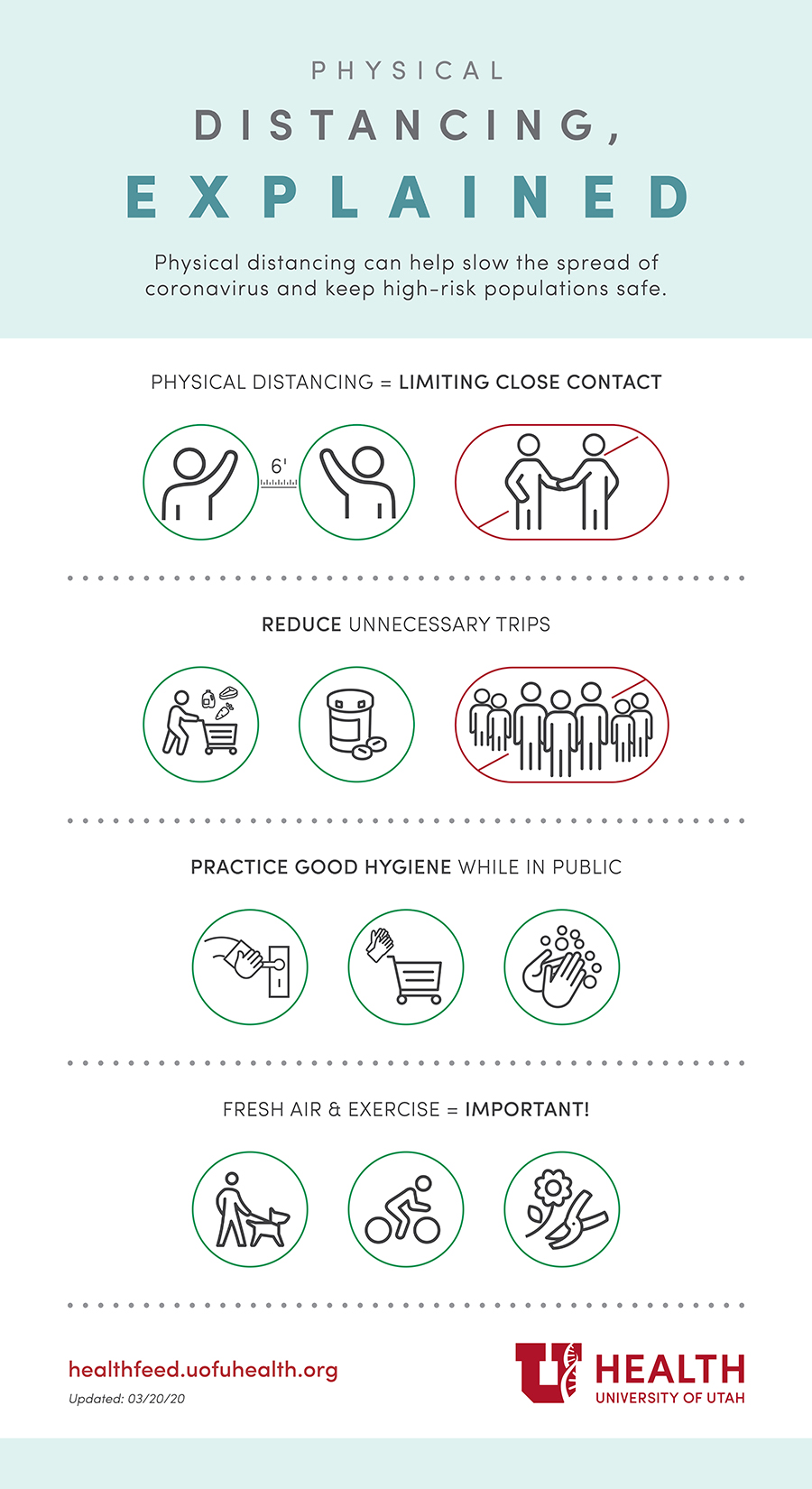 Fresh Air and Exercise Are Important
At the same time, fresh air and exercise are important to combat social isolation. Talk a walk around your neighborhood and ride bikes with family members. Gardening or yard work are also great ways to get fresh air and clear your head.