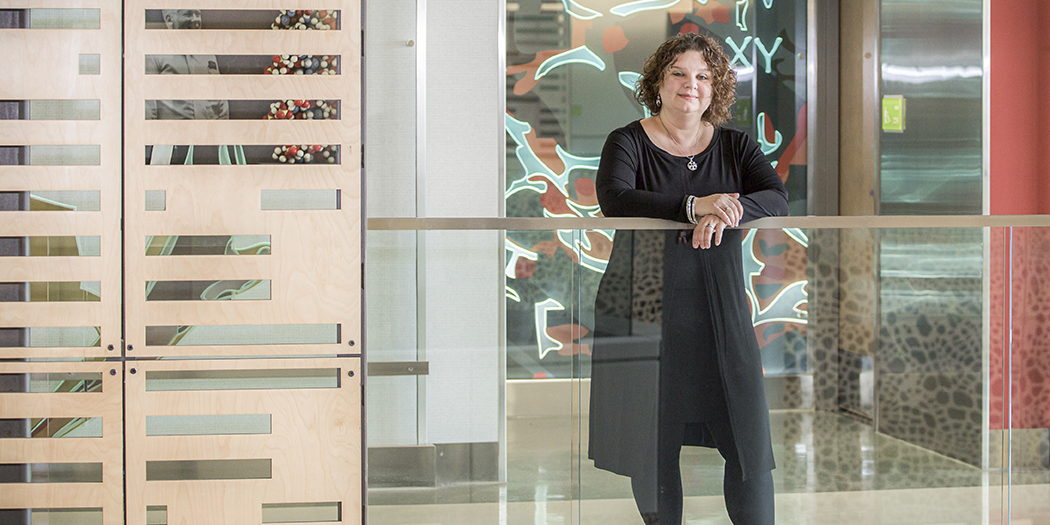 YWCA Utah presented Deanna Kepka, PhD, MPH, with an Outstanding Achievement Award in Health and Medicine. Kepka is a Huntsman Cancer Institute (HCI) investigator, assistant professor at the University of Utah (U of U) College of Nursing, and adjunct assistant professor at the U of U Department of Population Health Sciences. Kepka studies effective strategies for vaccination uptake against human papillomavirus (HPV)-related cancers. She leads the Intermountain West HPV Vaccination Coalition, a diverse group of more than 400 scientists, public health experts, physicians, and others in the Mountain West working to improve the region's HPV vaccination rates.
"I am truly honored to receive this award and recognition," Kepka said. "I came to Utah more than seven years ago hoping to make a difference in HPV-related cancers in our Mountain West communities. The support, partnership, and enthusiasm I have experienced toward this mission across our state has been phenomenal."
The award highlights women who demonstrate their commitment to advancing the wellbeing of Utah women and whose work and achievements represent the YWCA's mission of eliminating racism, empowering women, and promoting peace, justice, freedom, and dignity for all.
Kathi Mooney, PhD, RN, interim senior director of population sciences at HCI and distinguished professor of nursing at the U of U, said, "Dr. Kepka is an extremely talented and passionate scientist who is making huge strides in preventing cancer through increasing the HPV vaccination rate throughout the state of Utah. HPV vaccination is a sure way to prevent cervical and head and neck cancers in our community. It is lifesaving. Dr. Kepka has brought public attention to these preventable cancers and, as a result, people are increasingly taking action to protect young people in our state."
Kepka was honored for the Outstanding Achievement Award on September 13, 2019, at the YWCA's annual LeaderLuncheon.