Christine Stoffel was born and raised in Chicago, Illinois, and has been living in Utah with her husband and two children since 1988. She retired from a career in accounting in August of 2017. Chris has volunteered for and worked with many organizations, including the Make-A-Wish Foundation. Chris has also spent countless nights in hospitals at the bedside of her mother and daughter as underwent cancer treatment. She has seen treatment advance, thanks to cancer research, throughout the years. As a member of the Community Advisory Board, Chris is looking forward to sharing her experiences as a caregiver to a cancer survivor and as an ambassador for Huntsman Cancer Institute (HCI).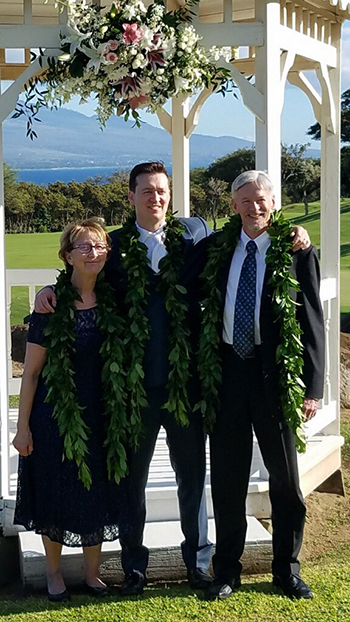 Why did you decide to join the Community Advisory Board?
I joined the HCI Community Advisory Board to advocate for parents who have, or someday might have, a child diagnosed with cancer. I wanted to share my family's experiences and concerns. I also wanted to learn more about current efforts to eradicate cancer and assist those efforts in any way I can.
What motivates you to do the work you do?
I'm motivated because I don't want any other parents to have to go through their child having cancer. It is by far one of the hardest life experiences.
If my actions or doings can help prevent anyone getting cancer, that would be amazing!
During the course of your life, what have been your favorite projects?
My favorite projects are volunteering for groups that have affected my life and reflect my strong personal convictions. Through the years, I have volunteered with Junior Achievement, a local food pantry, my church, a local community hospital, Make-A-Wish Foundation of Utah, and, most recently, the HCI Community Advisory Board.
Please share your experience educating others about radon.
When we sold our house in 2017, it was tested for radon. The test results showed that our house's radon level was higher than the maximum "acceptable" level. My concern is that the general public is not taking the matter of radon seriously enough. Last fall, I attended a North Ogden City Council and presented the facts about radon. We need to get the word out.
---
The Community Advisory Board comprises 36 members from Utah and the Mountain West who serve as Ambassadors of Huntsman Cancer Institute. The board provides strategic input to prioritize work and engage the community in cancer research, services, and prevention efforts.