The Grant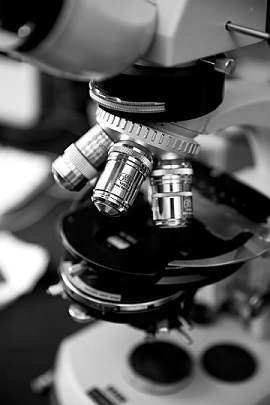 Research to Prevent Blindness (RPB) has awarded a grant of $115,000 to the John A. Moran Eye Center at the University of Utah to support research into the causes, treatment, and prevention of blinding diseases. The research will be directed by Randall J Olson, MD, Chairman of the Department of Ophthalmology and Visual Sciences and CEO of the John A. Moran Eye Center. RPB is the world's leading voluntary organization supporting eye research. To date, the organization has awarded grants totaling $5,665,300 to the University of Utah Health Sciences Center.
"Research to Prevent Blindness has been an extremely generous partner over the years, and this current grant will help support some of our most promising research focused on finding new treatments for irreversible blinding conditions," says Olson. Moran currently has 14 research labs and more than 60 PhD researchers conducting both basic and translational research into glaucoma, age-related macular degeneration, Stargardt, optic neuritis, retinal stroke, idiopathic intracranial hypertension, Usher syndrome, and retinopathy of prematurity.
About Research to Prevent Blindness:
Since it was founded in 1960, RPB has channeled hundreds of millions of dollars to medical institutions throughout the United States for research into all blinding eye diseases. For information on RPB, RPB-funded research, eye disorders and the RPB Grants Program, go to www.rpbusa.org.
About the John A. Moran Eye Center:
The John A. Moran Eye Center, part of University of Utah Hospitals and Clinics, is the premier center for ophthalmology in the Intermountain West and is the largest eye care facility between California and Michigan. With collaborators from around the world, research advancements at the center provide new diagnoses, novel treatments, and creative new procedures designed to cure blinding eye diseases.
Moran specialists cover every field of vision care including conditions like age-related macular degeneration, glaucoma, cataracts, cornea, and external eye diseases. The Moran Eye Center offers the latest advances in LASIK and refractive surgery as well as a full range of optometry services, including contact lenses and eyeglasses. Please visit www.moraneyecenter.org for more information.