AGS Humanitarian Award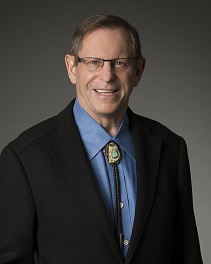 In recognition of his "humanitarian efforts for the preservation of vision and to improve the quality of life for those in need," the American Glaucoma Society (AGS) has awarded Alan S. Crandall, MD, its 2016 AGS Humanitarian Award.
Crandall has been a part of the University of Utah's Department of Ophthalmology for over 30 years. He is the Val A. and Edith D. Green Presidential Endowed Chair in Ophthalmology, as well as Senior Vice-chair of Ophthalmology and Visual Sciences, Director of Glaucoma and Cataract. He also served as past president of the American Society for Cataract and Refractive Surgery.
Founder and Co-director of Moran's Global Outreach Division
For more than 20 years, Crandall has provided free surgical care in underserved areas and has trained promising ophthalmologists in developing countries. In recent years he has expanded his commitment to these countries by helping to create Moran's Global Outreach Division, of which he is co-director. Under his leadership, the Moran Eye Center has become a model for ophthalmology outreach and sustainable eye care around the globe. The division has also recently pioneered comprehensive eye care on the Utah strip of the Navajo Nation, one of the most underserved regions in the United States.
Known for the tireless devotion and compassion he brings to his work, including teaching, Crandall is fond of saying, "Every little bit you can do to help can make a big difference in the long run. I really believe that."
Crandall will be formally recognized and presented with the award at the society's annual meeting Gala Event on Friday, March 4, in Ft. Lauderdale, Florida.
About the Award
Recipients of the prestigious AGS Humanitarian Award are selected on the basis of factors including, but not limited to: intensity of service, continuity of service, length of service, need for the service, personal sacrifice of the ophthalmologist, and the recommendations of the nominating organization and/or individuals identified in the nomination of the individual. The AGS selects a maximum of two recipients annually.