Lewis A. Petersen, MD, Humanitarian Award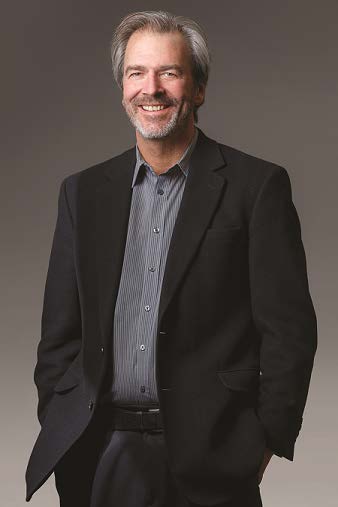 Albert T. Vitale, MD, was honored with the Utah Ophthalmology Society's 2015 Lewis A. Petersen, MD, Humanitarian Award at the society's annual meeting on March 4, 2016. The award recognizes a Utah ophthalmologist who has performed "exemplary service to the local, national, and/or international community." He was recognized for his long-standing dedication to improving and expanding access to retinal care in the developing world, and for his focus on teaching and training the next generation of retinal specialists to perform charitable care and outreach work.
Vitale's Outreach Efforts
For more than a decade, Vitale has been an integral part of the Moran Eye Center's local outreach efforts. Internationally, he has traveled with ORBIS to several countries, most recently to Mongolia. He is currently focusing his efforts on Myanmar, where he is teaching non-ophthalmic HIV physicians how to perform a variety of exams and treatments, and how to diagnose a variety of retinal infections.
Vitale initiated Moran's program of providing charitable care at the 4th Street Clinic 12 years ago. Since then, he has been a regular presence, overseeing Moran's regular clinics, teaching medical students and residents, and always advocating for disadvantaged patients. He helped create the Moran Eye Center's Operation Sight Day (formerly called Charity Surgery Day), which brings surgical care to underserved Utahns and is now a national model. Vitale is also working with Moran's Global Outreach Program to develop a sustainable method of providing retinal care to the Navajo Nation, one of the most underserved populations in the United States and one that suffers from extremely high rates of blinding diabetic retinopathy.
About Vitale
Director of Moran's Uveitis Division, Vitale specializes in patients with diseases of the retina and vitreous. He is one of the few people in the U.S. with dual training in ocular immunology and inflammatory disease and vitreoretinal surgery and is the co-author of the definitive text on the subject, entitled Diagnosis and Treatment of Uveitis.