Jan Worst Medal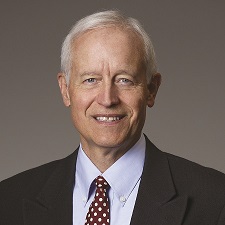 Randall J Olson, MD, was awarded the Jan Worst Medal Lecture by the Intra-Ocular Implant Club and delivered his lecture during the Jan Worst Medal Dinner at the annual ASCRS meeting in New Orleans on May 8, 2016. Worst, who recently passed away, was a world-renowned Dutch clinician and researcher and the inventor of numerous instruments and devices. He was also an innovator in teaching and developing cost-effective cataract surgery in the third world, and the medal given in his honor is one of the industry's most prestigious awards.
About Olson
Olson is professor and chair of ophthalmology and visual sciences and CEO of the John A. Moran Eye Center at the University of Utah. He is the author of more than 300 professional publications and a worldwide lecturer. He specializes in research dealing with cataract surgery complications and infectious ophthalmic diseases.
Olson was honored in 2012 as the Binkhorst Lecturer at the American Society of Cataract and Refractive Surgery, an award dedicated to excellence in intraocular lens research. In 2014 he was awarded the Rosenblatt Prize for Excellence, the University of Utah's top award. Additionally, Olson was selected as one of the 15 best cataract surgeons in the United States in a peer survey conducted by Ophthalmology Times and Cataract and Refractive Surgery Today named Olson as one of 50 international opinion leaders.