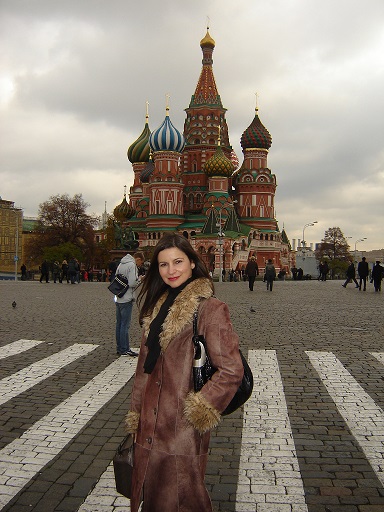 John A. Moran Eye Center researcher Liliana Werner, MD, PhD, loves travel and a good mystery—and her work provides plenty of both.
As a world expert on the interaction between eye tissue and different types of intraocular lenses (IOLs)—implants that replace the eye's natural lens for millions of patients each year—she's presented and consulted in more than 27 countries.
In rare cases when an IOL must be removed, physicians and lens manufacturers across the globe look to Werner to ferret out exactly what went wrong. So much so that Werner has learned to leave a good bit of room in her carry-on luggage.
"When I travel, people always ask if they can give me a few lenses to take back and examine for them," says Werner with a smile, "and I always say yes."
As co-director of the non-profit Intermountain Ocular Research Center at Moran, Werner is continually re-shaping the boundaries of medical knowledge when it comes to the benefits and pitfalls of IOL designs, materials, and surface treatments.
She and co-director Nick Mamalis, MD, were the first to investigate and uncover IOL calcification, a complication in which calcium deposits form on the surface or within the IOL. And Werner's most recent research represents another watershed moment for ophthalmology: the discovery that a certain type of IOL once thought invulnerable to calcification actually can and does calcify in patients that go on to have other eye operations.
"This is a major shift that impacts patient care," explains Werner. "For example, if a surgeon implants a lens in a cataract patient who has a cornea that may later need some kind of
secondary procedure, that secondary procedure could lead to calcification of the lens and the need to remove it. The chance for complications may be small, but the potential for problems is huge."
It's not great news for industry, but vitally important for patient care and exemplary of the unbiased nature of Werner's research as the center works with virtually every group on the IOL landscape and the FDA that regulates them.
Her work and passion for it have earned Werner world-wide recognition. She has authored more than 300 peer-reviewed publications and book chapters, co-edited three books, and received numerous international awards for scientific presentations, videos, and posters. She was the 2003 Research to Prevent Blindness Olga Keith Wiess Scholar awardee and is a member of the editorial board of the Journal of Cataract & Refractive Surgery. Most recently, The Ophthalmologist named Werner as one of the Top 100 most influential people in the world of ophthalmology on its "Power List 2018."
Yet Werner is quick to point out she owes her career to a bit of serendipity.
A native of Brazil, her father is a general medicine physician in a small town, and her mother, an artist. She had no particular interest in the eye until she was in medical school and assigned to study diabetic hypertension and its effect on the retina. It was her first exposure to ophthalmology, and she was intrigued not only by the subject matter, but by the tools of the trade.
"I loved how much imaging there was in ophthalmology, and that's still true today," she said. "I tell the fellows in our lab all of the time that photo documentation is very important."
After two years of a clinical retina fellowship in Paris, she was recruited for PhD work in IOL surface modifications although it hadn't been a previous topic of interest.
"That PhD work was actually the first time I had really done research, and it just clicked," said Werner. "I had never imagined that I would do that, but as I started it I totally loved it."
Her IOL research led Werner to the Moran Eye Center, where she joined the lab of the late David J. Apple, MD, as he pioneered the field of ocular pathology. Today the Intermountain Ocular Research Center has vetted nearly every IOL on the market.
Werner is currently testing a revolutionary technology that would allow physicians to use a laser to adjust the refractive power of any IOL after it has been implanted into the eye. The process takes just 23 seconds, produces no cuts or ablations, and can be performed multiple times on the same lens to ensure patients have optimal long-term vision.
Werner enjoys the unexpected challenges of her job the most.
"Sometimes I get a problem lens to examine and I'm just like, 'Wow, what is that?' It can be a challenge to decide how you are going to even approach a case to determine what happened," she said. "And then, just when you think that you've seen it all, you have a new IOL material that comes along with new potential, and new questions."