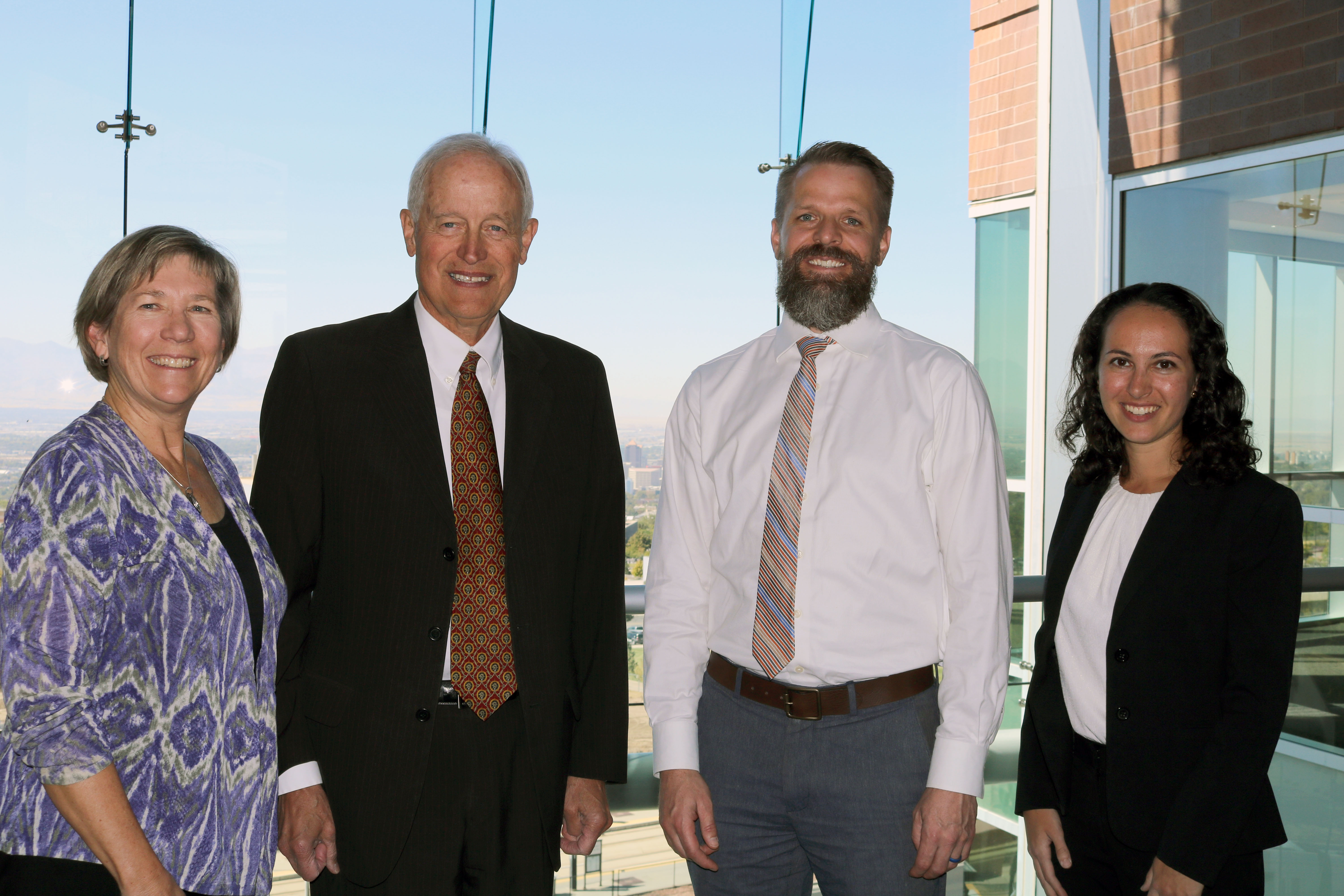 Each September, the Achievement Rewards for College Scientists (ARCS) Foundation awards $15,000 to an incoming first-year John A. Moran Eye Center resident to support research. This generous gift allows promising young researchers to continue moving forward with their work during residency. Moran then matches the award for the following two years of residency, providing a total of $45,000 to support research.
The 2018 ARCS Scholar brings a strong history of research and service to the role.
Ariana M. Levin, MD, completed her Bachelor of Science in biology with a minor in mathematics at Stony Brook University, where she was the 2014 Ward Melville Valedictorian. As an undergraduate, she received the Gerstner Sloan Kettering Graduate School of Biomedical Sciences Shaps Scholarship for excellence in research. This work helped explain molecular signaling pathways that lead to recurrences of thyroid cancer.
Levin earned her medical degree from Weill Cornell Medical College in 2018 with honors in service and distinctions in ophthalmology and geriatric medicine. During medical school, she completed an Area of Concentration—a six-month research block integrated into the medical school curriculum—at Memorial Sloan Kettering Cancer Center. There, she focused on treatments for retinoblastoma, a type of eye cancer that usually develops in early childhood. Treatment options for retinoblastoma patients have evolved and increased over the years. Dr. Levin's research has provided a better understanding of the long-term effects of modern chemotherapy approaches for retinoblastoma, including disease recurrence and visual potential.
Currently completing her ophthalmology internship at the Moran Eye Center, Dr. Levin is exploring research related to synthetic intraocular lenses, used to replace the eye's natural lens, and surgical planning. She will begin her residency in July 2019.