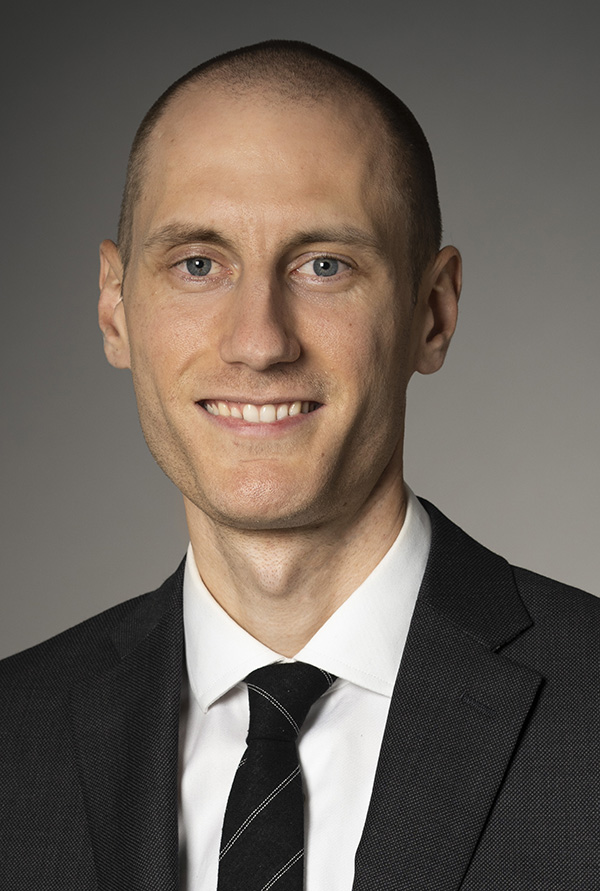 The John A. Moran Eye Center recently welcomed Gabriel Hulewsky, OD, to its Westridge and Parkway clinics.
A graduate of the Arizona College of Optometry, Hulewsky provides comprehensive optometry services and has special interests in contact lenses, dry eye management, and sports vision.
While in Arizona, Hulewsky honed his interest in sports vision. The state is home to the Cactus League's Spring Training, playing host to 15 Major League Baseball teams. As a long-time baseball fan, he enjoyed performing vision screenings for the Los Angeles Angels. His capstone project at the Arizona College of Optometry involved analyzing baseball players' vision and vision correction to compare this with their career success over six years.
"I really enjoyed screening the Angels players and talking about the importance of vision, whether corrected or not, in terms of performance," said Hulewsky.
Before receiving his Doctor of Optometry degree, Hulewsky earned a Bachelor of Science degree in Biology with an emphasis in Neuroscience from Brigham Young University, Idaho.
Hulewsky speaks fluent Spanish and enjoys playing tennis, pickleball, and golf, as well as hiking.