Strength, the desire to see his family, and a couple of friendly skiers—that's what 17-year-old Nicolas Stacy-Alcantara credits for being alive today. The Fresno, California, native became stranded in Utah's mountains for 30 hours during a bitterly cold night in January. He planned to hike from Millcreek Canyon to Snyderville, but plans changed when the weather took a turn.
Nicolas, also known as Nico, spent hours trying to survive by keeping warm. He was prepared with a backpack full of food and clothes, but the clothes got wet in the snow. Then his hands started to freeze. He also lost his boots. "When I started walking, they just fell off," Nico said. "And I could not put them back on with my hands."
At one point, Nico knew he would not make it out of the mountains before nightfall. He left his backpack in an open area in case someone came looking for him. He also hunkered down for the night by building a snow cave under a tree. "I tried to layer up," Nico said. "My feet were numb and done—I knew those were going to be frostbitten. But I also knew my chest was more important than my feet." So Nico tied his jackets together and tucked his arms inside to keep his upper body warm.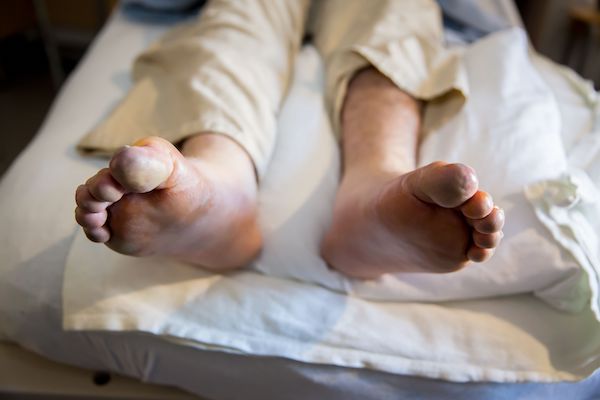 That's when reality set in for the teenager—and he found the courage to survive. "I thought, 'I could just die,'" Nico said. "But I couldn't do that to myself, my family, and my girlfriend. I knew I needed to wake up in the morning, push forward, and try to get down that mountain." On his way down, Nico ran into some skiers who then called for help.
Nico's mother, Jennifer, said she suffered from the fear of the unknown for 20 hours. When she received the news that her son was found alive, she didn't know what kind of shape he would be in or how bad his injuries would be. "I had no idea if he was going to come off on a stretcher or walking," Jennifer said. "As a mom, I thought the worse." To her surprise, Nico got out of the helicopter and walked right to her. "It was the most amazing thing ever to see him alive, walking, and talking," she said.
Stephen Morris, MD, treated Nico for second-degree frostbite at University of Utah Hospital's Burn Center. Nico had some tissue destruction and severe blistering to his feet, but Morris said Nico was very fortunate that much of his tissue destruction was reversed by tissue plasminogen activator, or tPA. This intravenous medication helps dissolve blood clots and is typically used after heart attacks, strokes, and other vascular complications. "It seems to have had some effect on Nico because his tissue looked very bad when I first saw him," Morris said. "But things surely do look a lot better."
Morris also credited Nico for taking the right steps in not warming his feet. "That is often a problem," Morris said. "People try to warm up the extremity and then it refreezes. Repetitive freezing is maybe the worst thing for an extremity. Perhaps he still has his toes because he didn't try to warm them and get them refrozen again."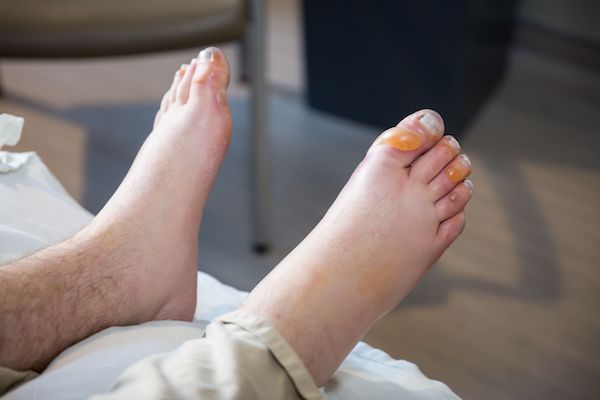 Robert Brickley, MD, a physician and wilderness medicine fellow in University of Utah Health's Division of Emergency Medicine, praised Nico's instinctual decisions. "What is most important is to have the attitude Nico did, to improvise and take resources that you have to make them into something you can use," Brickley said. The second most important thing in a survival situation, Brickley added, is to quickly seek shelter to prevent further injury.
Looking back, Nico thought he shouldn't have survived. "The situation was scary, but I also learned something new about myself," he said. "I discovered that I had something in me that I didn't know I had." Nico plans to hike again—but said he won't go alone.