(SALT LAKE CITY)—Today, BMJ Global Health, a new publication launched by the British Medical Journal, published a roadmap to expanding access to surgical care around the world, a major health issue for an estimated 5 billion people worldwide. The authors of the roadmap include University of Utah professor of surgery of Utah professor of surgery Raymond R. Price, M.D., who has performed and taught surgery in Mongolia, Nigeria, Haiti and other parts of the world.
According to a landmark 2015 report by the Lancet Commission on Global Surgery, nearly one-third of the global disease burden can be attributed to surgically treatable conditions such as hernias and open fractures. Yet, billions of people cannot access surgery to address these problems because of a lack of infrastructure, insufficient numbers of trained surgeons and anesthesiologists or the prohibitive costs of receiving care. An additional 143 million surgical procedures each year are needed to save lives and prevent disability.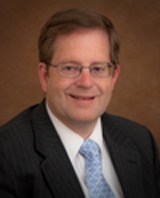 But the case for action isn't just humanitarian: investing in surgery would save developing countries approximately $12.3 trillion in lost GDP by 2030. As Dr. Jim Yong Kim, president of the World Bank Group, said in his address to the Lancet Commission in May 2015: "The stakes are high, because failing to fix this problem will have a substantial impact on people's lives, well-being, and even their economic health going forward."
Price, also director of the University of Utah School of Medicine Center for Global Surgery, says the World Health Organization (WHO) estimates 2 million lives could be saved every year if surgery were more accessible globally. But the initiative to expand access isn't just about performing surgery in faraway places.
"It's about strengthening health systems to make sustainable changes so that underserved areas can become self-sufficient in providing wider access to surgery," Price says. "Doing this not only can improve the health of millions of people but also can lead to economic development and a better life for those living in undeveloped regions."
Price and fellow University of Utah surgeon, Catherine deVries, M.D., served as advisors to the Lancet Commission. A urologist and professor of surgery, deVries established the University of Utah Center for Global Surgery as well as an annual Extreme Affordability Global Health Conference held at the University, a gathering dedicated to expanding global surgical access that attracts physicians, business and government leaders and others from around the world. She also has performed and taught surgery in many areas of the world.
Building on the 2015 Lancet Commission report on global surgery, the paper released today outlines a series of actions that universities, hospitals, surgeons, biotech companies and the media in wealthy countries can pursue to help bring access to those who need it most in low- and middle-income countries (LMICs). Written by an international group of surgeons, anesthesiologists, business and biotechnology leaders, journalists and advocates, the paper prioritizes the role of health professionals and policymakers who live and work in LMICs. The authors state that unilateral action by high-income country groups without an ethos of partnership is unlikely to bring about sustainable change. Instead, high-income country resources can be brought into the service of local interests, building sustainable health systems and providing a durable solution for the world's poor.
"The goal is universal access to safe, affordable, surgical and anesthesia care when needed," said John G. Meara, M.D., DMD, MBA, director of the Program in Global Surgery & Social Change at Harvard Medical School, plastic surgeon-in-chief at Boston Children's Hospital and co-chair of the Lancet Commission on Global Surgery. "This reports demonstrates a common policy agenda between major actors and provides a roadmap for maximizing benefit to surgical patients worldwide."
The publication zeroes in on a series of actionable recommendations that those in high-income countries can take to enhance the world's capacity to deliver surgical and anesthesia care. Specifically, the paper calls on:
Colleges and academic medical centers to develop global partnerships for training and ongoing professional development and to support research efforts in quality, safety, and outcomes measurement
High-income country surgery and anesthesia trainees to develop long-term clinical and research relationships with colleagues in LMICs
Academic surgeons and journals to support research by surgeons in LMICs and eliminate barriers to publishing and disseminating research in the communities where it was conducted
Global health funders to aggressively invest in health systems strengthening with a specific focus on surgery as a critical component of universal health coverage
The biomedical devices industry to design and manufacture user-centered equipment appropriate for resource-limited environments and train LMIC health professionals and biomedical equipment technicians
Press and advocacy groups to develop public support by telling the stories of those affected by surgical disease, and to independently investigate the state of surgery around the world
"We're thrilled to be launching this paper at such a crucial time for global surgery," said Harvard's Dr. Paul Farmer, co-founder of Partners In Health and a Lancet Commissioner. "We have an opportunity to turn surgery from the 'neglected stepchild of global health' to a centerpiece in national health systems, averting death and disability for millions."