Precision medicine promises health care tailored to each patient's individual needs, an initiative that advances exciting possibilities and poses unique challenges. How do we control cost, equalize access to care, and hasten delivery of new treatments?
On Dec 1 and 2, 2016, leading scientists, doctors, lawyers, and ethicists met to discuss these topics and more at Frontiers in Precision Medicine II: Cancer, Big Data, and the Public. The symposium was co-sponsored by University of Utah S.J. Quinney College of Law, Center for Law and Biomedical Sciences, University of Utah Health Sciences, Huntsman Cancer Institute, and University of Utah Center for Excellence in ELSI Research (UCEER). You can still tune into the conversation.
Watch Frontiers in Precision Medicine II online:
Download the meeting proceedings here.
In the field of precision medicine, progress and patient participation go hand-in-hand. Figuring out how genetics and lifestyle impacts health, and which medicines work for whom, is contingent upon collecting data – and lots of it. But it can be challenging to partner with patients if they have a hard time understanding what it could all mean. At Frontiers in Precision Medicine II, ethicists, scientists and doctors discussed ways to overcome challenges in communicating with study participants and why doing so is key. (Day 1, Session 3; 2:09:00)
Major health disparities—based on race, ethnicity, sex, disability, socioeconomic status and other factors—persist in the U.S., and it's imperitive that precision medicine initiatives try to address these issues. In the "ethics of access" session, panelists offered ways to improve the disparities, including issues to consider before starting a research study. (Day 1, Session 3; 3:07:00)
Cancer treatment is expensive. And precisely targeting cancers is even more costly. With specialized oncology drugs now the driving force behind spiking pharmaceutical prices across U.S. health care, cancer treatment highlights the conundrum of precision medicine — its pivotal genetic discoveries paired with (at times) astronomical costs. In a session dedicated to cost-effectiveness and insurance reimbursement, panelists explored the growing problem. (Day 2, Session 5; 1:35:00)
Precision medicine has a commitment problem. Just five percent of patients who had DNA from their tumor sequenced could be matched with targeted drugs, a recent study showed. And that's just cancer. There are thousands of orphan diseases that scientists don't yet understand the causes of, let alone have treatments for. At the symposium, experts explored steps toward making the science of precision medicine more efficient. (Day 1, Session 1; 1:02:00 and Keynote 00:01:00)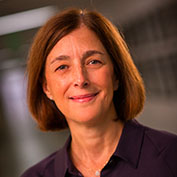 To understand the incredible potential of applying precision medicine to cancer, consider that every person has an estimated 30,000 genes and approximately 1,000-2,000 of them are implicated in the many forms of the disease. So how do we identify and target each individual's condition? The current answer is, not easily. Panelists discussed opportunities and barriers of precision oncology (Day 1, Session 1: 00:27:30)
Continue the conversation:
Podcast with Jorge Contreras, J.D., Professor at the College of Law, University of Utah and Emily Coonrod, Ph.D., Associate Director of the U's Program in Personalized Health
Podcast with Rakesh Nagarajan, PhD., Founder and Chief Biomedical Informatics Officer at Pierian Dx
Learn more about the many facets of personalized health care, from ethical, legal and social issues to individualized risk and prevention, in a survey course offered through the University of Utah Program in Personalized Health Care. The class is taught by oncologists, geneticists, clinicians and lawyers who are active in the field. Distance learning for University of Utah students is available. For more information, contact Emily.Coonrod@hsc.utah.edu.