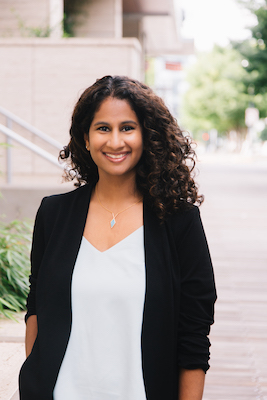 Health care administration professional, Gina R. Hawley, is named Chief Operating Officer (COO) for University of Utah Health Hospitals and Clinics, effective January 3, 2023.
Dr. Hawley has robust academic health system experience from her previous roles at Oregon Health & Science University (OHSU), Johns Hopkins Medicine, and other institutions. She started her career in health care as a nursing assistant, increasing her passion and dedication as she took on more responsibility and leadership. Her most recent position with OHSU was serving as Vice President of Professional & Support Services. In that role, she oversaw 14 allied health, clinical program, and service lines, central services, and support services departments.
"I am thrilled for this opportunity to serve at such a highly reputable, strong academic health system with such a talented team," Hawley said. "I have a passion for learning, teaching, research, and community-based care and am excited about the growth trajectory of U of U Health Hospitals and Clinics. I believe I can make an impact in this already impressive organization."
Dr. Hawley holds a B.S. degree in Health Administration and Policy from Creighton University, a Master of Healthcare Administration degree from University of Minnesota, Carlson School of Management, and a Doctor of Public Health degree from Johns Hopkins University, Bloomberg School of Public Health. As an educator, she serves as adjunct faculty in the School of Medicine – Division of Management at OHSU and as an associate guest lecturing and advising students for the Department of Health Policy and Management at Johns Hopkins University, Bloomberg School of Public Health.
"The search committee was very impressed with Dr. Hawley." says Fiemu Nwariaku, M.D., chair of the Department of Surgery at the Spencer Fox Eccles School of Medicine at the University of Utah. "Her significant experience collaborating with physicians and department chairs to build high-impact clinical programs that served the mission of the organization felt like the right fit for U of U Health. We are excited to welcome her and look forward to supporting her accomplishments here as a visionary system leader and team member."
The Chief Operating Officer is directly responsible for providing leadership for the operations and execution of key strategies across U of U Health Hospitals and Clinics and its related entities. As a member of the senior leadership team, Dr. Hawley will be responsible for ensuring that the organization achieves the highest levels of quality outcomes, patient satisfaction, and financial performance through a commitment to operational efficiency across the entire patient care platform.
"Dr. Hawley will be a key member of U of U Health and will be critical in advancing our mission and ongoing connection with our community," said Dan Lundergan, Chief Executive Officer, University of Utah Hospitals and Clinics. "I'm excited she is bringing her leadership, enthusiasm, and expertise here to help lead our incredible teams."
***