Media Contact:
Jenny Bonk
Director of Marketing and Communications, Huntsman Mental Health Institute
University of Utah Health
Email: Jenny.Bonk@hsc.utah.edu
The Receiving Center at Huntsman Mental Health Institute (HMHI) will reopen to the public Monday, October 2, 2023, with enhanced supportive services and increased capacity, for those experiencing a mental health crisis during a crucial time of need. Renovations for the HMHI Receiving Center were made possible thanks to generous funding from Salt Lake County.
The Receiving Center at HMHI is a program where you or a loved one can receive supportive services to help manage a mental health crisis.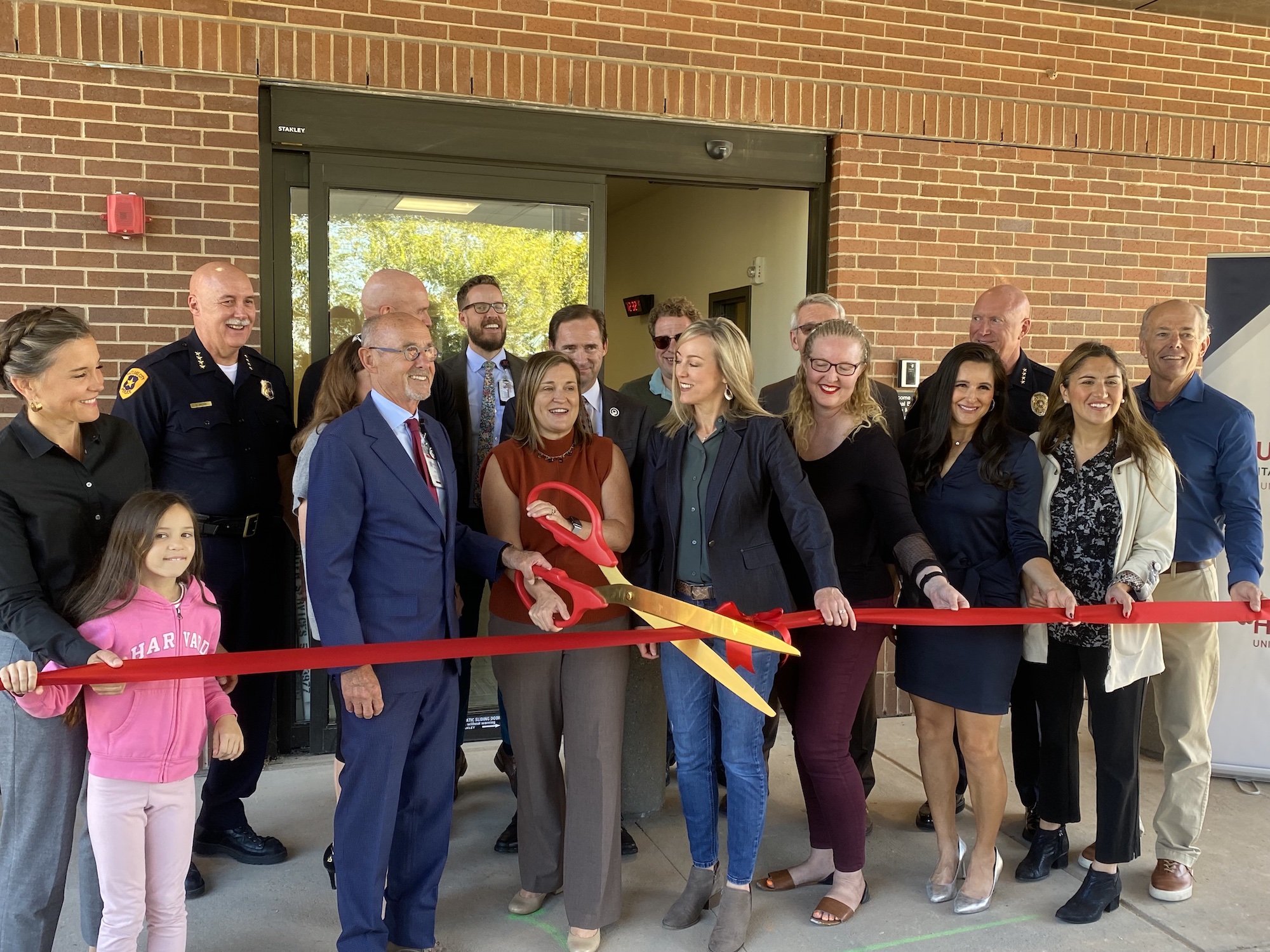 Additionally, the receiving centers will allow law enforcement officers to bring those having a mental health crisis to a safe place where professional help is available. The Receiving Center will serve the community of Salt Lake County until the new Kem and Carolyn Gardner Mental Health Crisis Care Center opens in 2025.
"We appreciate the community's patience during the construction phase, while we worked to expand capacity (from 6 to 12 beds) and services for a more comprehensive assessment of those dealing with a mental health crisis, in a safe and compassionate environment with a team of caring experts. We thank Salt Lake County and Mayor Jenny Wilson for their generous support of this project", said Ross VanVranken, Executive Director of HMHI.
Mental health crisis care and support is available 24/7 at HMHI, located at 501 Chipeta Way on the University of Utah campus. For more information, visit HMHI.utah.edu. Get help with crisis response, suicide prevention, and emotional support by calling 1-800-587-3000 or dial 988.
***
About Huntsman Mental Health Institute
Huntsman Mental Health Institute (HMHI) was established in 2021 following the Huntsman Foundation's historic gift of $150 million to the University of Utah. HMHI is a university-wide Institute with a reputation throughout the Mountain West as a leader in advanced psychiatric treatment and care, serving a diverse population from young children to geriatric patients. Researchers at HMHI develop and apply the most advanced methods in genetics, imaging, epidemiology, and big data analysis. HMHI is also the regional training center for psychiatry and other mental health disciplines. HMHI's main 170-bed full-service hospital is adjacent to the University of Utah campus, and HMHI's 1,644 faculty, staff, and students provide clinical, research, and training programs in more than 20 locations across Utah and Idaho.