Monica Bertagnolli, M.D., a 1985 graduate of the Spencer Fox Eccles School of Medicine at the University of Utah, was confirmed today by the U.S. Senate as the 16th Director of the National Institutes of Health (NIH) in Bethesda, Maryland. She is the first medical doctor trained in Utah to serve in this important national leadership role.
As NIH director, Bertagnolli will oversee the largest public funder of biomedical research in the world. The NIH has a budget of more than $47 billion and is comprised of 27 separate institutes and centers.
"We look forward to supporting Dr. Bertagnolli as she now leads the National Institutes of Health," said Michael L. Good, M.D., CEO of University of Utah Health. "The Spencer Fox Eccles School of Medicine at the University of Utah is very proud to call Dr. Bertagnolli an alum. Her accomplished career serves as a beacon for our students, faculty, and community at large."
"It's no surprise to many that an alum from the Spencer Fox Eccles School of Medicine has become the nation's top scientific leader," Good continued. "We're proud that her medical education here helped set the trajectory for an incredible and accomplished career."
A cancer surgeon, Bertagnolli became the first female director of the National Cancer Institute (NCI) in October 2022. She was also the first woman to lead the Dana-Farber Cancer Institute's surgical oncology division in Boston. She will be the first surgeon to lead the NIH and its second female director, following in the footsteps of Bernadine Healy, M.D., who served as NIH director from 1991-1993.
Prior to becoming director of the NCI, Bertagnolli served as chair of University of Utah's Huntsman Cancer Institute External Advisory Board. In that position, she played a key role on advising Huntsman Cancer Institute on strategy for its cancer research efforts and particularly the institute's enhanced commitment to the Mountain West.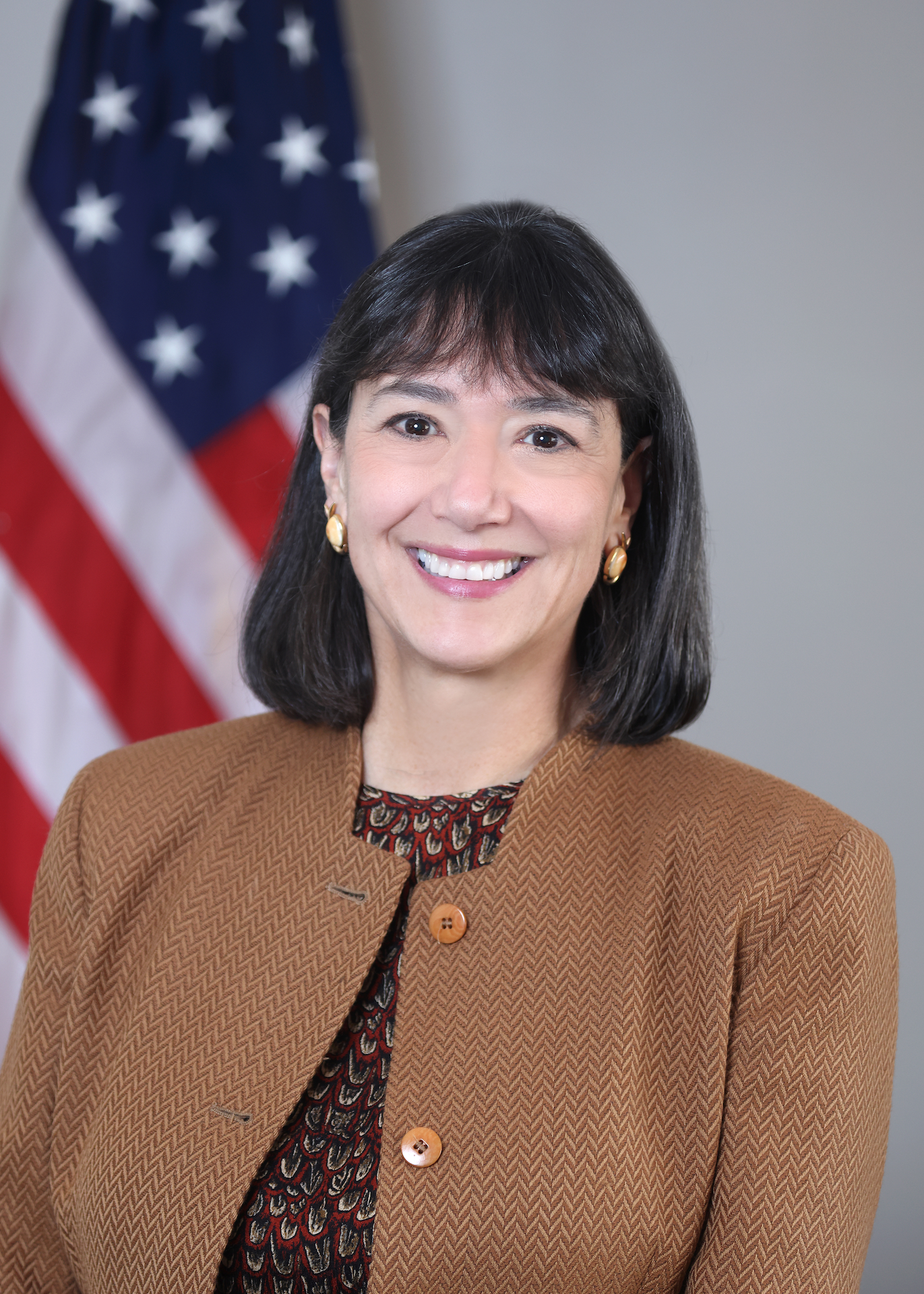 "Monica Bertagnolli's invaluable contributions to Huntsman Cancer Institute were instrumental in shaping our strategic vision for cancer research and treatment in rural Utah, Idaho, Nevada, Montana and Wyoming," says Mary Beckerle, Ph.D., Chief Executive Officer, Huntsman Cancer Institute. "Her dedication and insight have left an indelible mark on our mission, reflecting a commitment to advancing access to cancer care that resonates far and wide."
Bertagnolli has been at the forefront of the field of clinical oncology throughout her career, according to the NCI. Her research focuses on the genetic mutations that lead to gastrointestinal cancer and how inflammation stimulates cancer growth.
The daughter of first-generation Italian and French Basque immigrants, Bertagnolli grew up on a 4,800-acre ranch nestled along the foothills of the Wind River Range in southwestern Wyoming. She received her undergraduate degree in engineering from Princeton University but soon found herself drawn to medicine. 
"About halfway through college, I still loved engineering but did not want to work in an oil field or manufacturing," Bertagnolli recalled in article published in a ASCO Post article in 2018. "I wanted to apply engineering to human biology, so the logical step was to go to medical school."
A surgeon "on top of her game"
She applied to and chose the University of Utah largely because of its immunology program. But a funny thing happened on the way to her medical degree: she fell in love with surgery. 
"I signed up for surgery as my very first clinical rotation, just because I wanted to get it out of the way," Bertagnolli told the ASCO Post. "I still vividly remember my first day in an operating room because I immediately knew that's where I belonged."
Dale Hull, M.D., M.P.A., a medical school classmate, remembers Bertagnolli as focused and driven.
"Monica was always on top of her game. very steady, unflappable, and extremely bright," says Hull, co-founder and executive director of Neuroworx, a non-profit outpatient facility in Sandy that provides after-hospital rehabilitation for patients working to recover from spinal cord injuries. "I am not at all surprised to find her being selected for this type of responsibility. She is a focused hard worker who moves forward with grit."
After Bertagnolli graduated from the U's medical school, she trained in surgery at Brigham and Women's Hospital and was a research fellow in tumor immunology at the Dana-Farber Cancer Institute.
Prior to her appointment as NCI director, Bertagnolli was a professor of surgery at Harvard Medical School and chief of the Division of Surgical Oncology at Brigham and Women's Hospital and Dana-Farber Cancer Institute. She previously served as an associate surgeon at the Strang Cancer Prevention Institute in New York from 1994-2007 and as an attending surgeon at NewYork-Presbyterian/Weill Cornell Medical Center from 1994-1999.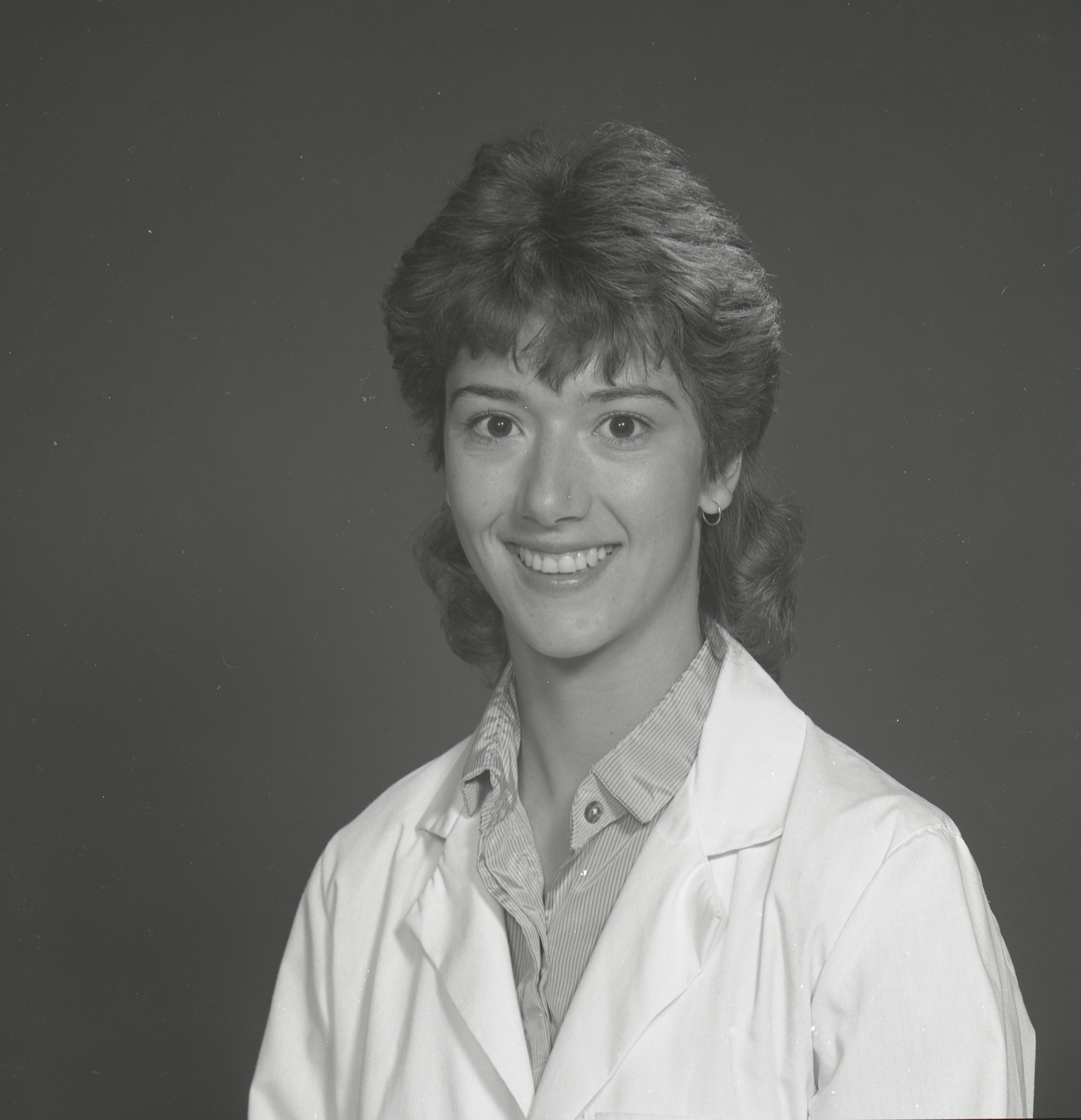 Bertagnolli has been president of the American Society of Clinical Oncology, a professional organization for physicians and oncology professionals caring for people with cancer. She has also led the Alliance for Clinical Trials in Oncology, a network that works with the NCI to develop and conduct cancer clinical trials.
In December, Bertagnolli announced that she had been diagnosed with early-stage breast cancer. In a statement released at that time, she said her prognosis was "very favorable."
"Having been an oncologist my entire career, it was always—and still is—all about the patients and survivors," Bertagnolli said. "It's one thing to know about cancer as a physician, but it is another to experience it firsthand as a patient as well. To anyone with cancer today: I am truly in this together with you."
###
About University of Utah Health
University of Utah Health is the state's only academic health care system, providing leading-edge and compassionate care for a referral area that encompasses 10 percent of the US, including Idaho, Wyoming, Montana, and much of Nevada. A hub for health sciences research and education in the region, U of U Health has a $522 million research enterprise and trains the majority of Utah's physicians, and more than 1,670 scientists and 1,460 health care providers each year at its Colleges of Health, Nursing, and Pharmacy and Schools of Dentistry and Medicine. With more than 20,000 employees, the system includes 12 community clinics and five hospitals: University Hospital, Huntsman Mental Health Institute, Huntsman Cancer Hospital, University Orthopaedic Center, and the Craig H. Neilsen Rehabilitation Hospital. For 14 straight years, U of U Health has ranked among the top 10 US academic medical centers in the rigorous Vizient Quality and Accountability Study.