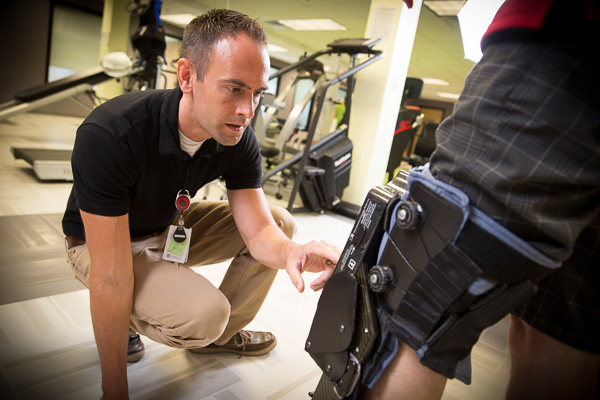 If you are in great physical condition, exercise regularly, and have a positive outlook on life, rehabilitation may not be on your radar. In an instant, however, your life can change and you may lose the physical, mental, or cognitive abilities you depend on to function in your daily life. And, in the next blink of an eye, you might need to seek rehabilitation services to return to leading a full and productive life.
Common causes for rehabilitation
Some of the most common conditions that could benefit from rehabilitation services include:
Goals of rehabilitation
The overall goal of rehabilitation is to help you reclaim your abilities and regain independence. Specific rehabilitation goals vary for each person, and customized treatment plans depend on what caused the problem, whether the cause is chronic or temporary, which abilities have been affected, and how severe the problem is.
Types of rehabilitation treatments
When you are referred to a rehabilitation program by your health care provider, you'll work with a team of specialists who will help you determine your needs, goals, and treatment plan.
The types of treatments in a rehabilitation plan include:
Assistive technology devices—tools, equipment, and products that help people with disabilities move and function. A body weight support system, a virtual reality treadmill, an upper extremity robot, a tilt table, and an underwater treadmill are some daily tools used for interventions at the University of Utah's Craig H. Neilsen Rehabilitation Hospital.
Cognitive rehabilitation therapy to motivate you to relearn or improve skills such as thinking, learning, memory, planning, and decision-making.
Mental health counseling.
Music or art therapy to prompt you to express your feelings, improve your thinking, and develop social connections.
Nutritional counseling.
Occupational therapy to aid you with your daily activities.
Physical therapy to assist you to gain strength, mobility, and fitness.
Recreational therapy to improve your emotional well-being through arts and crafts, games, relaxation training, and animal-assisted therapy.
Speech-language therapy to enhance speaking, understanding, reading, writing, and swallowing.
Treatment for pain.
Vocational rehabilitation to build skills you need for going to school or working at a job.
Depending on your needs, you may have physical therapy in a provider's office, a hospital, or an inpatient rehabilitation center. In some cases, a physical therapist may come to your home for your rehabilitation sessions.
"Each patient's case is different and requires unique tailoring to promote the best possible outcomes," says Nate Fankhauser, DPT, a physical therapist at Craig. H. Neilsen Rehabilitation Hospital. "Working closely as an interdisciplinary team that includes physicians, case managers, rehab therapists, nurses, rehab educators, rehab psychologists, respiratory therapists, pharmacists, nutrition services staff, and others is crucial to establishing the best environment and care plan to promote recovery. Communication among all these disciplines is vital so progress can be monitored and adjustments to the care plan can be made to improve patient experience and outcomes."
Fankhauser recalls working with a young patient who on admission was at an extremely low function level. But through the combined efforts of the patient, their family, and the skilled and coordinated care provided by each treatment team member, the patient was able to return home and continue to recover following a rehabilitation stay.
If you experience a physical, mental, or cognitive change in your life, you can experience the same kind of care as this determined patient. Even if you never anticipated needing rehabilitation, you can rely on an interdisciplinary team to motivate you and help you live independently while returning to work, play, and other established activities.