Meet Our Multi-Faith Chaplains
Professional, board certified chaplains cultivate relationship, offer compassionate listening, and foster healing and wholeness.
Rev. Lorie Nielson, BCC
Chaplain Lorie is an ordained Zen Buddhist minister and classical yogini. Providing palliative care and nurturing medical learners are her primary interests. She especially likes to explore how we hold our stories in our bodies. Her joy comes from nature, biking, skiing, swimming, and dancing.
Rev. Dr. Cathy Schreiber, BCC
Chaplain Cathy is an ordained Presbyterian minister who believes that soul care is best achieved through the use of creative expression. She draws on her extensive background in the performing arts as a way to connect with others. Cathy finds joy being with her family, communing with nature, and exploring the world through travel.
Rev. Dr. Luana Uluave, BCC Eligible
Chaplain Luana is an ordained Presbyterian minister who values storytelling as a way for people to come to understand the meaning of their experiences and relationships, and especially their relationship to the Holy. She deeply believes that spiritual wellness promotes physical healing, and she is honored to support people of all spiritual pathways.
Rev. Dr. Virginia "Ginger" Memmott, BCC
Chaplain Ginger is an ordained Presbyterian minister who served in pastorates throughtout the United States and Sweden before working in hospice and becoming a chaplain. Ginger sees humor as her advantage for survival, resilience, and hope for the future.`
Rev. Dr. Bonnie Glass-Coffin, BCC Eligible
Chaplain Bonnie is an ordained Interfaith minister who identifies as deeply spiritual and religiously eclectic. She grew up Protestant Christian, attended Catholic high school, and is a devotee of Peruvian shamanism. She is fluent in Spanish.
Saundra Shanti, BCC
Chaplain Saundra is an artist and contemplative who combines art and spirituality in an imaginiative process, engaging hospital staff and patients in art-making to express themselves, explore their success or suffering, and move toward holistic well-being. She enjoys biking, hiking, yoga and the arts.
Life in the hospital can be hard! We are here to make your stay a little easier and to walk with you as you journey...
Our Spiritual Care Team consists of chaplains who are skilled at supporting those of any (or no) religious or spiritual tradition. We do this through deep listening, and through exploring together sources of strength, hope, meaning, and purpose. Chaplains also provide spiritual counsel, and facilitate ritual practices including prayer or meditation, mindfulness, and the arts to help you connect to the Sacred. We can also connect you with faith-based resources and clergy in the community to meet tradition-specific spiritual needs while you are here.
We're pretty fun to talk with and can lighten your day, so please call us whenever you or your family want a listening ear!
Faith Line 801-213-2484.
To care for the mental, emotional, and spiritual well-being of our patients and their loved ones while also supporting our medical teams and hospital staff. We foster spiritual wellness through personal interactions, ritual, and communal events.
Sanctuaries & Sacred Spaces
The Infinity Chapel and Reflection Room are places set apart to offer solace and serenity, and to allow you to connect with the Sacred. People of all backgrounds and spiritual paths are welcome to enter these spaces for personal prayer and reflection, or to gather for spiritual wellness events. The Reflection Room is an intimate circular space that evokes the sky at sunrise or sunset. You are invited to write prayers and deposit them in the secure prayer wall. The prayers are honored by the Spiritual Care Team and ritually released. You may sit quietly, or make use of one of the prayer rugs. Hours for the Reflection Room are 6 am–9 pm. The Infinity Chapel is large enough for gatherings, and contains an altar, holy water, and kneelers for prayer. You are welcome to appreciate the original encaustic art and enjoy the piano. Hours for the Infinity Chapel are 6 am–9 am, 11 am–1 pm, and 6 pm–9 pm.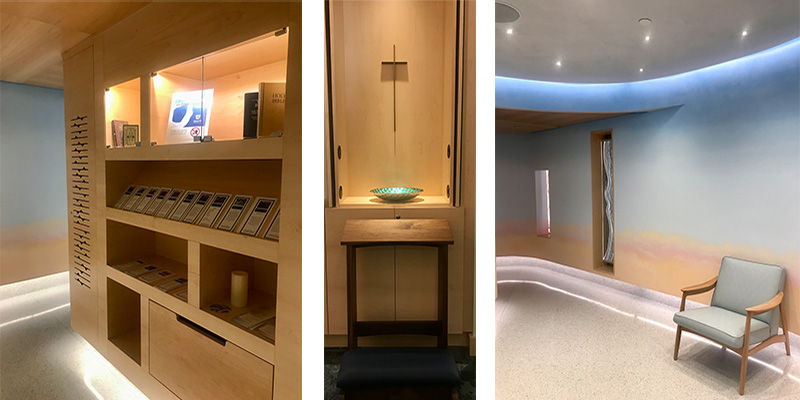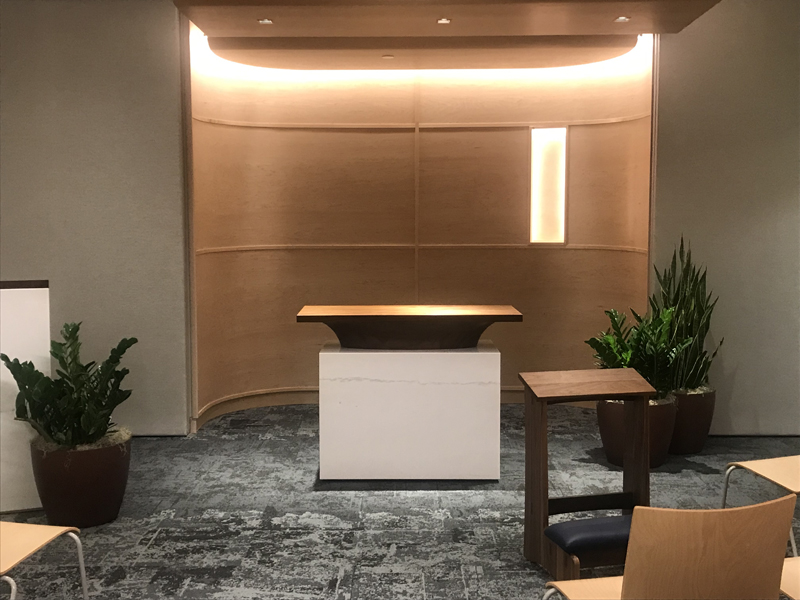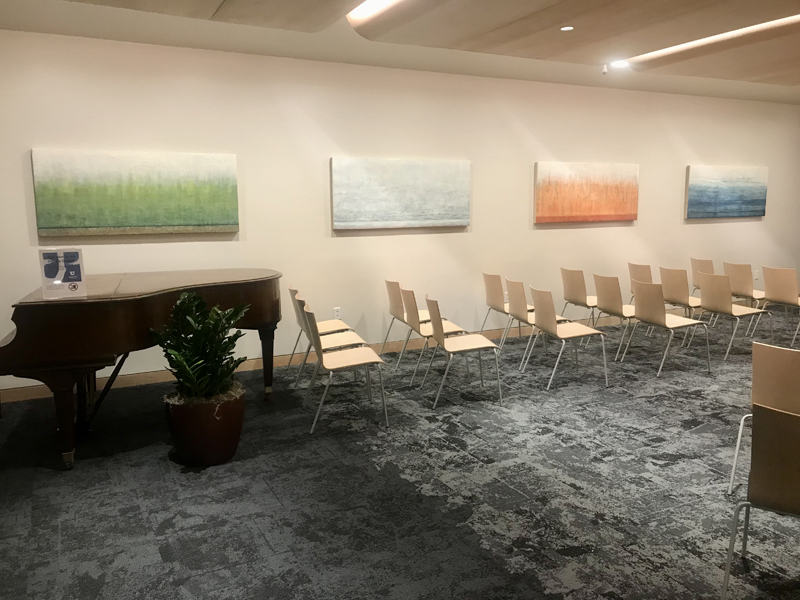 Faith-Specific Rituals and Services
Catholic Mass: Wednesdays at 10:15 am in the Infinity Chapel.
Catholic Priest Sacraments: Call the Faith Line at 801-213-2484 to request anointing of the sick, baptism, and Eucharist.
Latter-day Saint Sacrament Meeting: Sundays at 11 am in the Infinity Chapel.
Latter-day Saint Visitors and Blessings: Elders are on site Sunday mornings and Mon-Sat evenings from 6-8 pm. Call the Faith Line at 801-213-2484 to request that a name be added to the visitation list. For urgent needs, contact the individual's branch or ward.
Muslim Prayers: Prayer rugs are available for use in the Reflection Room located on the Level A of the hospital (on your left as you walk toward the cafeteria).
All Other Spiritual Care: Call the Faith Line at 801-213-2484 to make a request of the hospital chaplains. Personal clergy are welcome to visit patients as needed.
To reach a chaplain to arrange for spiritual care please call the Faith Line 801-213-2484
Please feel free to email the Spiritual Care team with any questions, curiosities or ideas: spiritualcare@hsc.utah.edu.