One of the primary goals of the Sugar House Rehabilitation Clinic is to improve patients' quality of life. We take this goal seriously and are proud to report that we have better outcomes for our patients than many other outpatient therapy and rehab programs.
After attending our therapy programs, our patients have the following improvements in key areas:
19 percent improvement to cognition
18 percent improvement in mobility
11 percent improvement in daily activities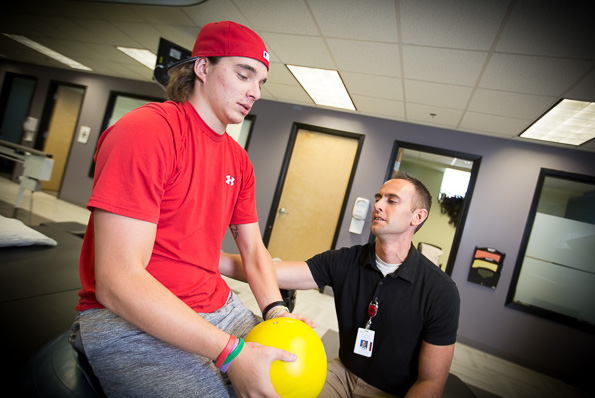 How Do We Measure Our Outcomes?
We use a widely recognized assessment called Activity Measure Post-Acute Care (AMPAC) to measure the effectiveness of our therapy programs. Patients who come to Sugar House Therapy Services for outpatient rehabilitation see improvements in cognition, mobility, and performing everyday activities.
You can learn more about our clinic's Scope of Service. This includes the number of patients we serve, how many clinicians practice with us, and the skill mix of our staff, along with other important information.
What Specific Services Do We Offer?
We offer a variety of services to meet patients' rehabilitation needs. We offer occupational therapy, physical therapy, and speech language pathology services. Our trained therapists provide outpatient therapy services in an outpatient setting, over two floors and approximately 9,000 square feet.
Referral Sources
Our referral sources are primarily from University of Utah Health's physical medicine and rehabilitation clinics. However, we also receive referrals from U of U Health's Health Centers, in addition to a number of outside referrals sources.
Payer Sources
Our payer sources include private insurance, Medicare, Medicaid, self-pay, state grant funding from the Utah Traumatic Brain and Traumatic Spinal Cord Injury funds, and other grants funding sources. (Fees are available upon request).