Luay, 28, has been in the United States for just two months.
Even so, the former Syrian refugee has big hopes of starting his own jewelry business as a craftsman. For that, he needs good eyesight.
"I love to work with gems," said Luay as he picked out a free pair of eyeglasses that will put him on the road to his dream.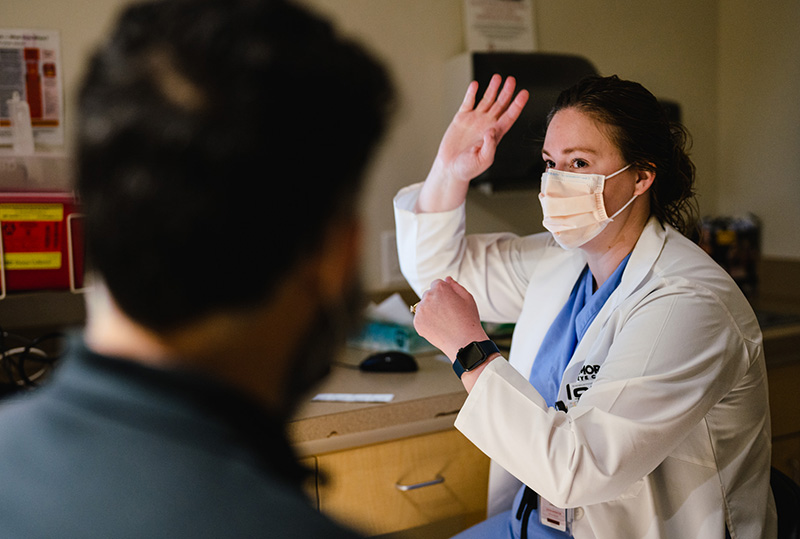 He was one of 28 Utahns who attended the John A. Moran Eye Center's Hope in Sight Redwood Outreach Clinic on Saturday, Aug. 21, for free comprehensive eye exams, eyeglasses, and surgery referrals. Moran physician Theresa Long, MD, optometrist Mark McKay, OD, and medical personnel staffed the event, which also offered COVID-19 vaccinations.
"Access to eye care that can improve or restore vision is essential," said Long. "Poor eyesight can restrict an individual's ability to hold a job, go to school, care for family members, and fully participate in their community."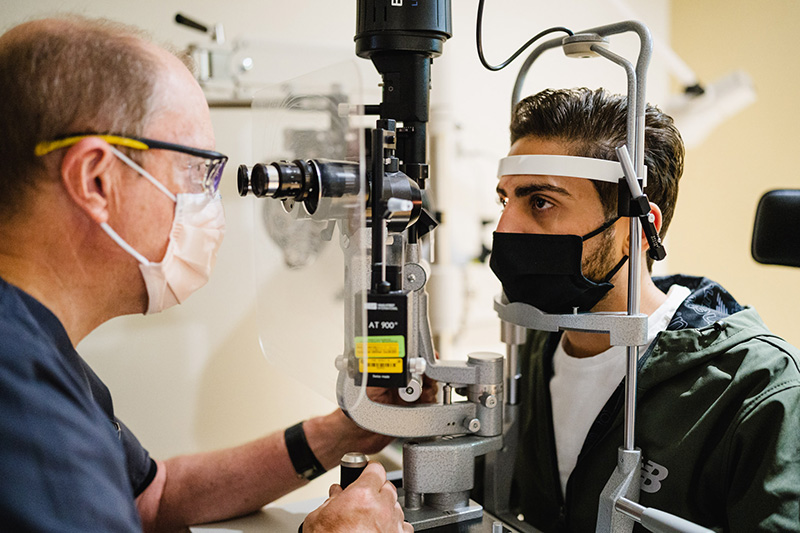 Partnering community organizations including the Refugee and Immigrant Center – Asian Association of Utah (RIC-AAU), the International Rescue Committee, Catholic Community Services, and Utah Health and Human Rights referred patients for care.
The Moran Eye Center's Global Outreach Division started the clinic, held periodically throughout the year, in 2019. It is only possible thanks to generous contributions to the division, which works to increase access to eye care in Utah and worldwide.