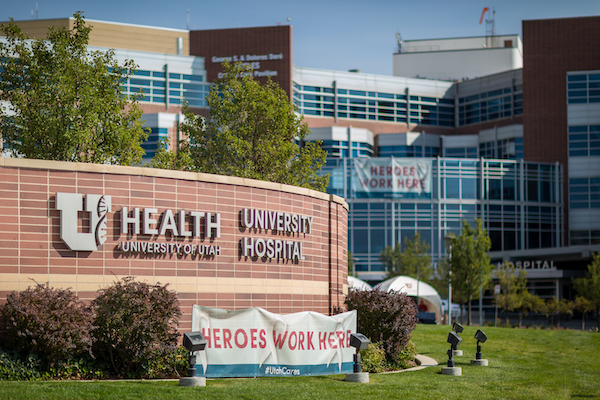 The University  of Utah Health transplant teams have performed a record-breaking number of organ transplant surgeries in 2022, which means life-saving procedures have been provided to 297 patients from throughout the Mountain West Region.  This number surpassed the 2021 volume record of 290. This year, U of U Health's lung and liver transplant program each achieved record volumes, and last year the kidney transplant program reached a record volume high.
Not only has the U of U Health transplant program reached this record number of organ transplants, but they have focused on innovative ways to make more donor organs available, including new approaches to living donation. Additionally in 2022, U of U Health surgeons for the first time utilized organs from a relatively new technique called donation after circulatory death (DCD) in conjunction with NRP (normothemic regional perfusion).  DCD/NRP is a pathway to organ donation which can safely, ethically and effectively increase the overall organ donor pool. These innovative programs and techniques have expanded the  number of organs that are available to our patients with end-stage organ failure.
"Working in transplant can be challenging for our teams, but ultimately, we recognize the privilege of the trust of our patients with end-stage organ failure who are given a new lease on life with transplant," said Talia Baker, M.D., chief, division of abdominal transplant and surgical director of liver transplantation at University of Utah Health. "Today we celebrate this milestone achievement with our teams, our patients, and the generosity of donor families and living donors who made this all possible."
Total transplant surgeries by organ in 2022 included the following:
29 heart
36 lung;
64 liver,
154 kidney
14 kidney/pancreas and pancreas 
Get more information about University of Utah Health's transplant programs.