Research effort identifies most common symptoms with aim of improving future diagnostics and treatment.
Initial findings from a study of nearly 10,000 Americans, many of whom had COVID-19, have uncovered new details about long COVID, the post-infection set of conditions that can affect nearly every tissue and organ in the body. Clinical symptoms can vary and include fatigue, brain fog, and dizziness, and last for months or years after a person has COVID-19. The national research team, which included regional teams led by scientists at University of Utah Health, also found that long COVID was more common and severe in study participants who were unvaccinated or reinfected.
"This begins to provide us with a roadmap for where to focus areas of future study so that we can better understand what long COVID looks like," says Rachel Hess, M.D., associate vice president for research at U of U Health and co-director of the Utah Clinical and Translational Science Institute (CTSI).
Hess leads the Mountain States PASC Consortium (MSPC), a coalition of five health care systems in Utah, Colorado, and New Mexico.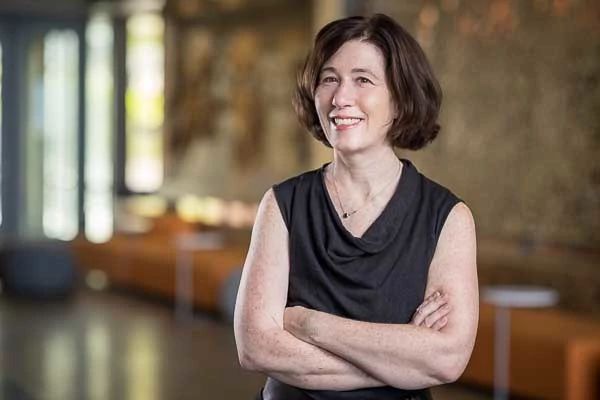 Torri Metz, M.D., associate professor of obstetrics and gynecology at U of U Health, leads the multi-center National Institute of Child Health and Human Development PASC in pregnancy cohort.
The study, published in JAMA, is coordinated through the NIH's Researching COVID to Enhance Recovery (RECOVER) initiative, a nationwide effort dedicated to understanding why some people develop long-term symptoms following COVID-19, and most importantly, how to detect, treat, and prevent long COVID. The researchers hope this study is the next step toward potential treatments for long COVID, which affects the health and wellbeing of millions of Americans.
Researchers examined data from 9,764 adults, including 8,646 who had COVID-19 and 1,118 who did not have COVID-19. They assessed more than 30 symptoms across multiple body areas and organs and applied statistical analyses that identified 12 symptoms that most set apart those with and without long COVID: post-exertional malaise, fatigue, brain fog, dizziness, gastrointestinal symptoms, heart palpitations, issues with sexual desire or capacity, loss of smell or taste, thirst, chronic cough, chest pain, and abnormal movements.
"We're beginning to understand what people are experiencing so we can start to focus on those symptoms and options for treatment."
They then established a scoring system based on patient-reported symptoms. By assigning points to each of the 12 symptoms, the team gave each patient a score based on symptom combinations. With these scores in hand, researchers identified a meaningful threshold for identifying participants with long COVID. They also found that certain symptoms occurred together, and defined four subgroups or "clusters" with a range of impacts on health.
"We're beginning to understand what people are experiencing so we can start to focus on those symptoms and options for treatment," Metz says.
Based on a subset of 2,231 patients in this analysis who had a first COVID-19 infection on or after Dec. 1, 2021, when the Omicron variant was circulating, about 10% experienced long-term symptoms or long COVID after six months. The results are based on a survey of a highly diverse set of patients and are not final. Survey results will next be compared for accuracy against an array of lab tests and imaging.
To date, more than 100 million Americans have been infected with SARS-CoV-2, the virus that causes COVID-19. As of April, the federal government's Household Pulse survey estimates that about 6% of those infected with the virus continue to experience and suffer from the many symptoms termed together as long COVID. Patients and researchers have identified more than 200 symptoms associated with long COVID.
The researchers explain studying the underlying biological mechanisms of long COVID is central to advancing informed interventions and identifying effective treatment strategies. "Ultimately, the goal is to target treatments towards improving function in people who are affected by long COVID," Hess says.
The ongoing RECOVER research serves as the foundation for planned clinical trials, whose interventions are rooted in many of the symptoms outlined in this study. RECOVER clinical trials to understand potential causes of long COVID such as viral persistence, and to treat neurocognitive symptoms including "brain fog", are expected to begin enrolling participants in 2023.
Additional studies will evaluate whether being infected with SARS-CoV-2 during pregnancy affected their infants at birth and will continue to monitor the development of those children over time.                                                                   
 ###
This research was funded by NIH agreements OT2HL161841, OT2HL161847, and OT2HL156812. Additional support came from grant R01 HL162373. For more information on RECOVER, visit https://recovercovid.org.
About RECOVER: The National Institutes of Health Researching COVID to Enhance Recovery (NIH RECOVER) Initiative is a $1.15 billion effort, including support through the American Rescue Plan Act of 2021, that seeks to identify how people recuperate from COVID-19, and who are at risk for developing post-acute sequelae of SARS-CoV-2 (PASC). Researchers are also working with patients, clinicians, and communities across the United States to identify strategies to prevent and treat the long-term effects of COVID – including long COVID. For more information, please visit recovercovid.org.
About the National Institutes of Health (NIH): NIH, the nation's medical research agency, includes 27 Institutes and Centers and is a component of the U.S. Department of Health and Human Services. NIH is the primary federal agency conducting and supporting basic, clinical, and translational medical research, and is investigating the causes, treatments, and cures for both common and rare diseases. For more information about NIH and its programs, visit www.nih.gov.
HHS Long COVID Coordination: This work is a part of the National Research Action Plan (opens pdf), a broader government-wide effort in response to the Presidential Memorandum directing the Secretary for the Department of Health and Human Services to mount a full and effective response to long COVID. Led by Assistant Secretary for Health Admiral Rachel Levine, the Plan and its companion Services and Supports for Longer-term Impacts of COVID-19 (opens pdf) report lay the groundwork to advance progress in the prevention, diagnosis, treatment, and provision of services for individuals experiencing long COVID.