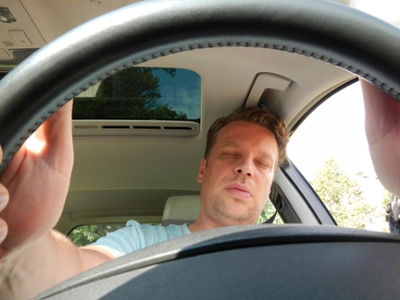 You wouldn't dream of getting behind the wheel after drinking alcohol. But did you know that some common medications also might put you and others at risk if you take them before driving?
The U.S. Food and Drug Administration warns consumers that some nonprescription medications can lead to impaired driving. These include certain kinds of:
Antihistamines found in Benadryl, Claritin, Zyrtec, Allegra and others, that are used to treat cold and allergy symptoms, nasal pressure, or pain and fever
Antidiarrheals such as Imodium and Pepto Diarrhea Control
Antiemetics, such as Bonine and Dramamine, for nausea, vomiting and motion sickness
"Most of the ones they listed have some sort of sedative effect," says Scott Youngquist, MD, an emergency physician at University of Utah Hospital and an associate professor of emergency medicine at the University of Utah School of Medicine. "We know driving drowsy is very dangerous. When people are sleep deprived and get behind the wheel, it's almost the same as if they were intoxicated."
The result is slower reflexes and reaction time, which can lead to a driver running a red light, not braking quickly enough or making other collision-causing errors.
The tricky thing is that users might not think they're impaired, Youngquist says, since many people tend to dismiss the risks of over-the-counter medications. "I think with these drugs in particular, people feel like they're safe enough that a doctor doesn't have to prescribe them," he says. "That's not true."
According to the National Highway Traffic Safety Administration, drowsy driving plays a role in about 2.5 percent of all car accidents, on average, annually. It's hard to know how many are the result of medication, but Youngquist says it's better to be safe than sorry.
People taking these medications may not feel any adverse effects, he says, even though their reaction time is slowed. "If they're feeling tired or having trouble paying attention, those are certainly warning signs."