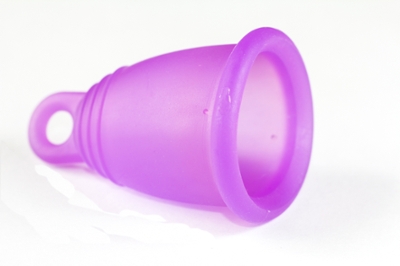 For years, women have been left with two choices when managing their menstrual cycle: use a pad or, if you were willing to brave the more invasive option, a tampon.
Those years are behind us, and new options that offer convenience, comfort and freedom are now available. One game-changing product is the menstrual cup. It has been around for a while and is not completely new, but it is not well known, and some women are dubious of its value.
Made of silicone, the cup is shaped like a bell and sits in the vagina collecting menstrual fluid during menstruation. Women pull out the cup and empty it as needed, and put it back in the vagina until the cycle is over.
Women's health provider at University of Utah Health Melanie Harker, MD, said the menstrual cup is a great option.
"I can only think of pluses for it," said Harker when asked if there are any negatives associated with the cup.
Benefits of the menstrual cup include:
Safety
Environment-friendly
Inexpensive; the reusable cup can cost $30-$40 and last up to 10 years
Long-lasting; the cup can stay in the vagina for 12 hours because it holds more liquid than a tampon or pad
Less odor
Dr. Harker encourages women to become familiar with their bodies.
"If you know your personal landscape, you have a lot of freedom and have more choices," she said.
According to Dr. Harker, the only cons associated with the cup would be due to user error.
"Make sure you take it out and empty it often so it doesn't overflow," she said. "Forgetting to take it out can also cause an overwhelming odor."
For many women, the menstrual cup and other new products alike offer more than convenience and affordability — they offer freedom.