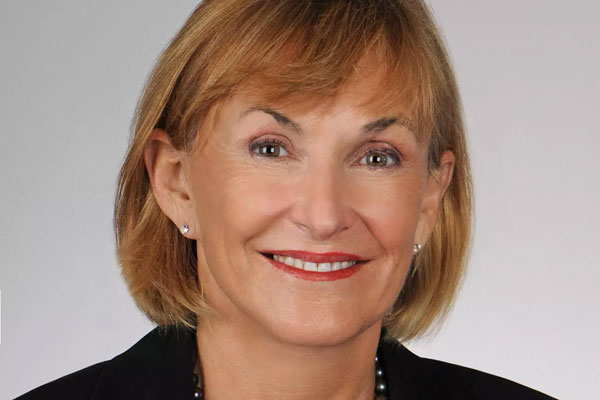 Psychiatry Ground Rounds, September 7, 2022
Huntsman Mental Health Institute (HMHI) is pleased to welcome Kathleen Brady, MD, PhD, as our Department of Psychiatry Grand Rounds speaker on September 7, 2022. Dr. Brady's presentation is titled "The Relationship Between Stress and Substance Use Disorders."
Dr. Kathleen Brady is a Distinguished University Professor at the Medical University of South Carolina (MUSC) and Director of the South Carolina Clinical and Translational Research Institute (SCTR). She is an internationally known clinical and translational researcher who has worked in the field of addiction and psychiatric disorders for over 30 years. Her research focuses on the neurobiologic connections between stress and addictions, pharmacotherapy of substance use disorders, gender differences in addiction, and comorbidities of psychiatric disorders, like posttraumatic stress disorder and bipolar disorder.
With a passion for advancing knowledge and scientific discoveries, Dr. Brady has received numerous federal research grants, published over 400 peer-reviewed journal articles, and co-edited 10 books. She is the principal investigator of MUSC's Clinical and Translational Science Award (CTSA), principal investigator of the Southern Consortium Node of the NIDA-funded Clinical Trials Network, and director of MUSC's Women's Research Center.
Throughout her career Dr. Brady has served in numerous leadership roles. She is the former vice president for research at the Medical University of South Carolina and the immediate past president of the International Society of Addiction Medicine (ISAM). She also served as the president of the Association for Medical Education and Research in Substance Use Disorders (AMERSA) and the American Academy of Addiction Psychiatry (AAAP).
Dr. Brady received her bachelor's degree from Fordham University, a doctorate in pharmacology from the Medical College of Virginia, and her medical degree with a residency in psychiatry from MUSC.
Watch her presentation virtually via Zoom (https://utah-health.zoom.us/j/96199908419) on Wednesday, September 7 at Noon, MST.
About Psychiatry Grand Rounds
The Department of Psychiatry Grand Rounds series presents local and nationally-renowned clinicians, researchers, and educators. Grand Rounds typically occur the first and third Wednesday of each month. Lectures are presented in-person, virtually, or both - presentation availability is noted in the schedule online. Presentation recordings are made available at the discretion of the presenters.
Grand Rounds presentations are intended for behavioral/mental health professionals and clinical providers. Continuing education (CE) credit is available. The University of Utah School of Medicine is accredited by the Accreditation Council for Continuing Medical Education (ACCME) to provide continuing medical education for physicians.