The Sooner You Know You Have Prediabetes, the Sooner You Can Take Action to Reverse It and Prevent Type 2 Diabetes. Let's Start Today.
Type 2 diabetes is a disease that affects how your body processes blood sugar (glucose). Prediabetes is when blood sugar levels are higher than normal but not yet in the range high enough for diabetes. People with prediabetes are at a higher risk for Type 2 diabetes, heart disease, and stroke than people with normal blood sugar levels.
Nearly 29 million people in the United States today are affected by Type 2 diabetes, and that is only the tip of the iceberg because 1 in 3 US adults have prediabetes—nearly 88 million people. Many people with prediabetes are not aware they have it, because most people cannot identify diabetes risk factors or signs of prediabetes.
The good news is that research shows people with prediabetes who take part in the National Diabetes Prevention Program, created by the Center for Disease Control, can cut their risk of developing Type 2 diabetes in half!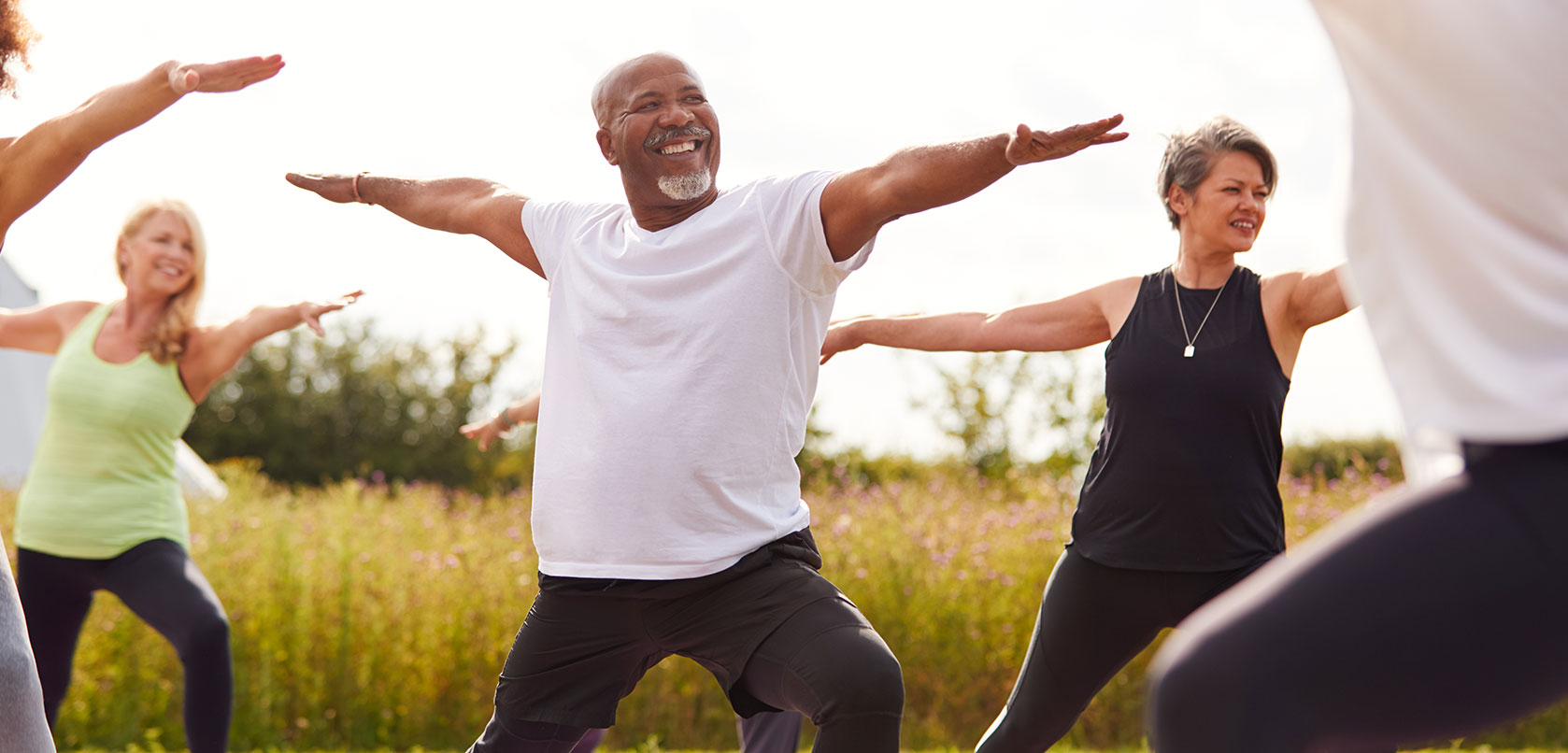 What Is the National Diabetes Prevention Program?
The National Diabetes Prevention Program (National DPP) lifestyle change program will help you delay or prevent developing Type 2 diabetes. You will get coaching and support to help you make positive lifestyle changes, such as eating healthier and staying physically active.
University of Utah Health offers two fully recognized options to fit your lifestyle and schedule:
In-person: Meet with your Lifestyle Coach and a small group of other people making the same changes you are. You'll get all the support you need, and make friends in the process. In-person cohorts meet at University of Utah locations across the Salt Lake Valley.
Online: In partnership with incentaHEALTH #PreventDiabetes, the online DPP offers the convenience of completing the program on your own time with the expert guidance of Lifestyle Coaches. You'll get 365 days of support from your coach, online video sessions, and a wireless scale for tracking. *We have temporarily paused new enrollments to our online program. Please call for additional details.
Both options include 24 sessions over the course of a year. The program will help you:
Learn about healthy food choices
Build physical activity into your life
Set and meet goals
Lose weight
Decrease your risk of diabetes
Eligibility for National Diabetes Prevention Program
Participants Must:
Be at least 18 years old,
Be overweight (Body Mass Index >=25; >=23 if Asian),
Not be pregnant, and
Have no previous diagnosis of type 1 or type 2 diabetes.
AND Have One of the Following:
A blood test result in the prediabetes range within the past year:

Hemoglobin A1C: 5.7-6.4%
Fasting plasma glucose: 100-125 mg/dL
Two-hour plasma glucose (after a 75 gm glucose load): 140-199 mg/dL

A previous clinical diagnosis of gestational diabetes, OR
Take the online Prediabetes Risk Test or download a physical copy and receive a screening result of high risk for Type 2 diabetes.
Costs
The National Diabetes Prevention Program is a covered benefit for U of U employees and their spouses/domestic partners. Covered individuals will pay a small portion and the remaining cost of the program will be covered. U of U employees participating in the WellU and WellnessNOW programs can receive participation credit for the Plan Year by meeting specific U of U DPP attendance requirements.
Family members do not receive participation credits but are still welcome to participate in the program.
Call us for more information about this benefit.
Reversing Prediabetes Success Stories
"Following a major surgery three years prior, I had not recovered to my previous active lifestyle. I had tried a number of recovery approaches that didn't stick. When I saw the DPP program offered through my University of Utah health benefits, I thought the one-year program commitment with other participants could be a good match for me. Seeds were sown early in the program that began to really sprout after four to five months.
DPP concepts, including the healthy eating plate model, portion control, cooking and healthy food tips, exercise ramp-up, positive thinking and peer support, took on deeper meaning. DPP proactively positioned me to maximize the time offered by the pandemic period to solidify these healthy practices.
As the program is now in its final month, I very much feel like I am recovering the lifestyle that I was pursuing—improved cardio fitness, strength, endurance and loss of over 12% of my total body weight. I also feel confident in my ability to continue the success that I have experienced."
-Julie S.