The Sugar House Wellness Program is a dedicated continuing rehabilitation experience for patients who have suffered a neurologic injury.
Our staff of specialized physical, occupational, and speech therapists provide personalized approaches to meet the physical, recreational, mental, and occupational goals of each patient.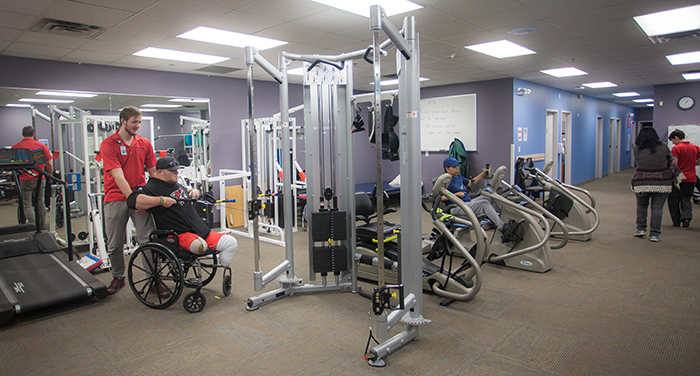 Aside from our world class therapists, we also offer:
a Brain Gym with state-of-the-art assistive and cognitive training devices,
a driving rehabilitation program with a variety of customizable steering, gas, and brake options,
and an exercise gym with adaptive equipment, four different types models of functional electric stimulation devices, and modalities available that you will not find anywhere else in the state of Utah.
**Financial assistance programs are available to patients who qualify.
We are located on the east side of the Sugar House Health Center.