Gender-Affirming Health Care for Trans Patients
As family medicine health care providers, we are dedicated to providing comprehensive health care for you at every life stage. We value providing excellent, inclusive care for all families.
We recognize that it can be hard to find a team to provide gender-affirming care. To help our patients we have brought together a team of:
physicians,
advance practice clinicians,
pharmacists,
clinical social workers, and
dietitians dedicated to caring for you.
If you'd like to learn about the health services we provide for trans youth, you can visit or call our Adolescent Gender Management & Support Clinic.
Hormone Therapy
For individuals seeking hormone treatment as part of their gender affirming process, we offer masculinizing and feminizing hormone treatment in a primary care setting.
Masculinizing therapy will involve testosterone treatments, while feminizing therapy typically involves taking estrogen and androgen-blocking medications. Your medication and treatment plan will be discussed between you and your provider based on your individual goals and medical history.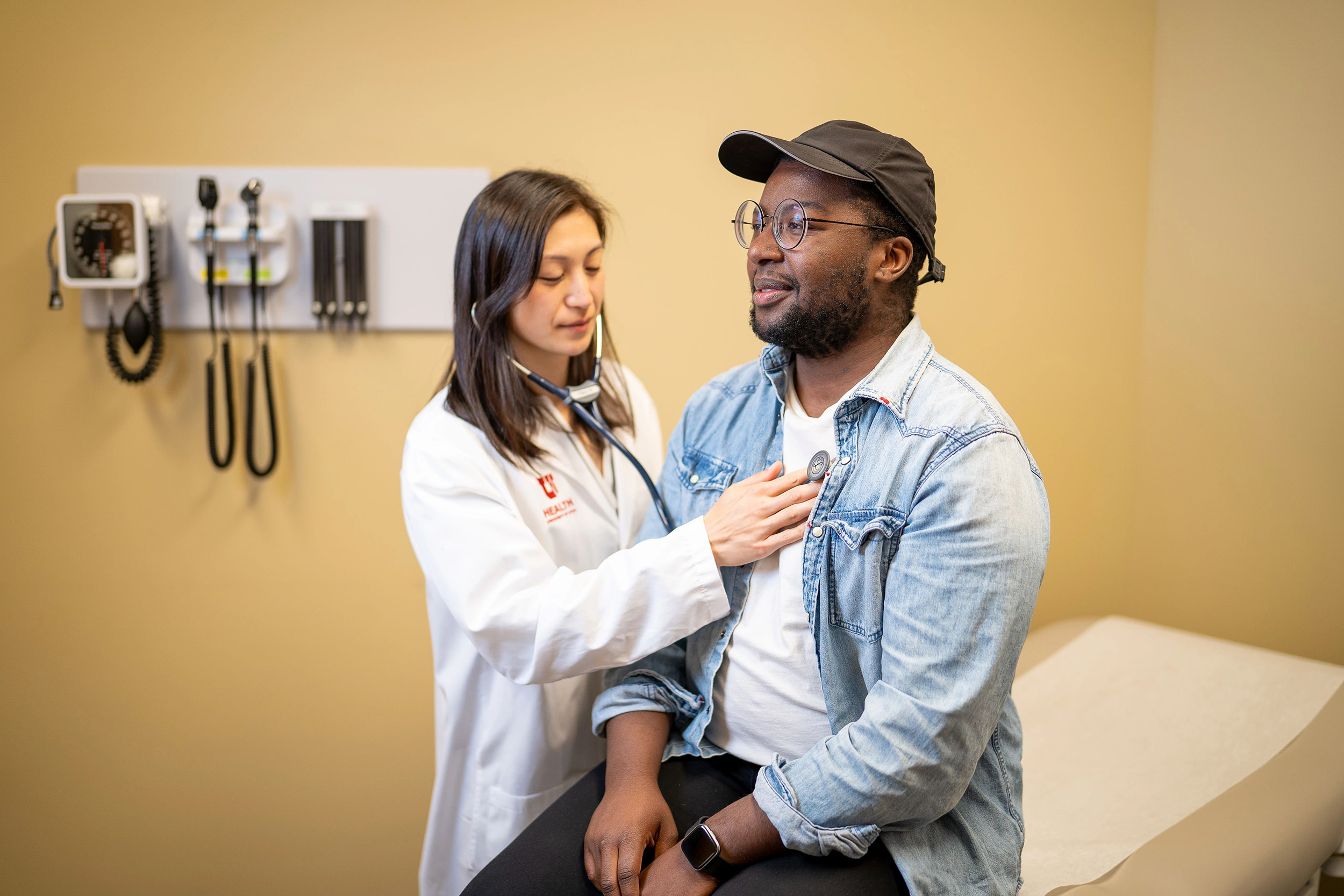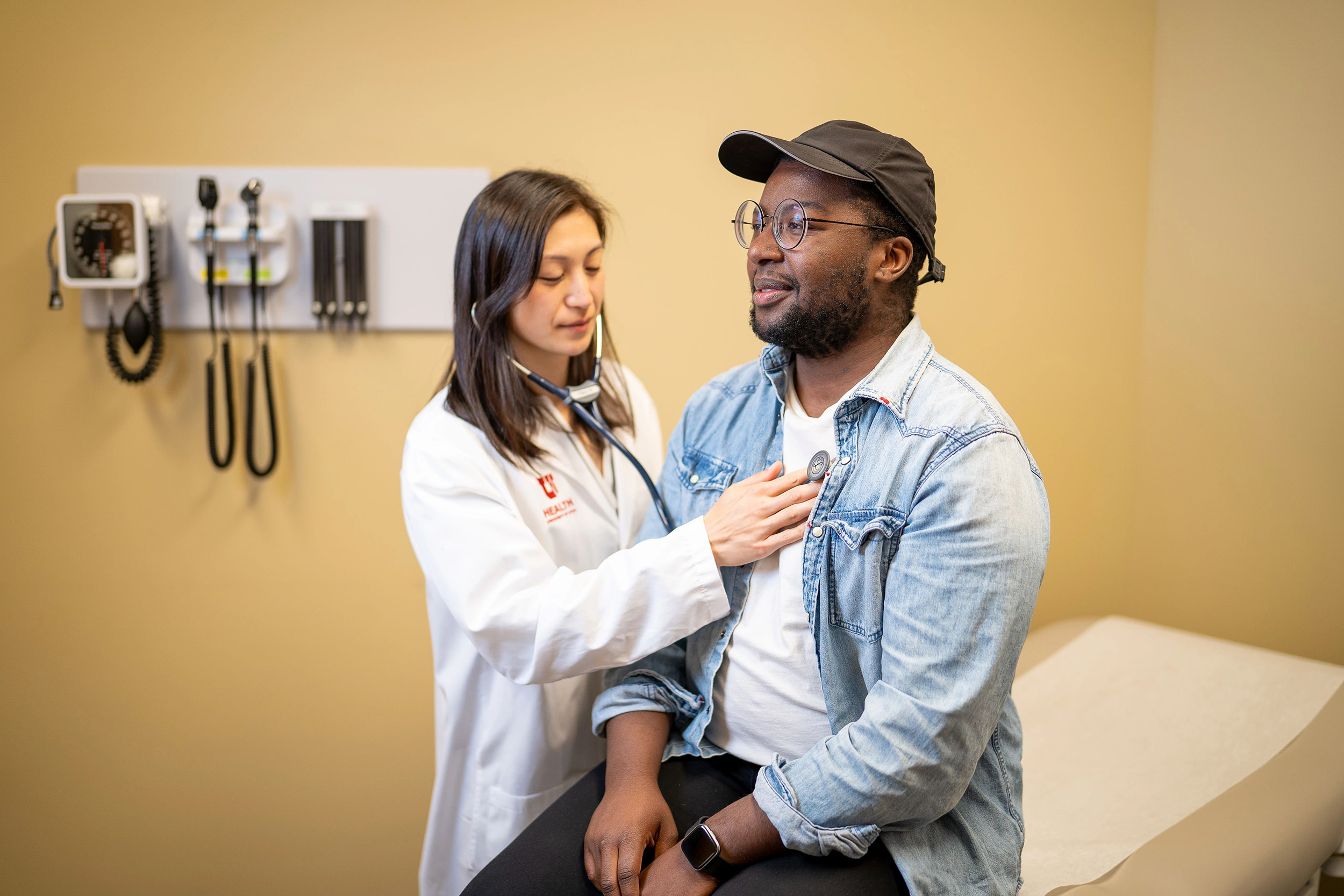 Primary Care Services
We offer the following services and treatments:
Acute care
Chronic disease management
Contraception
Gender affirming hormone therapy
General pediatrics (We do not provide endocrine therapy for gender diverse children. However, we are happy to provide safe, inclusive, welcoming care to all children, no matter how they identify.)
Obstetrics
Preventive care

Physicals/wellness counseling
Find a Primary Care Physician for Transgender Health
What to Expect at Your First Appointment
During your first appointment, one of our transgender health specialists will discuss your journey with gender and medical history, including any medical conditions you may have or medications that you are currently using. We will perform a physical exam, which will entail listening to your heart and lungs and checking your blood pressure.
Any laboratory work we request will depend on your health and treatment goals.These labs are guided by the Transline Provider Guidelines and the UCSF Center For Transgender Excellence Guidelines.
We will provide you with a consent form to review. We use this consent as a checklist and guide. We DO NOT require a letter of support from a psychologist for all patients. However, we will use an "informed consent process" to determine if adults are ready to start hormone treatment and consult with a psychologist based on the patient's needs.
Follow-Up Visits
At your follow-up visit, your provider will:
review your laboratory findings.
discuss the consent form you signed.
start your hormone therapy regime, if you both agree it is medically appropriate.
discuss your follow-up plan for treatment moving forward.
Our primary care teams are made up of many different providers. Your primary care provider could be:
an attending physician,

physician assistant,

nurse practitioner, or

family medicine resident physician.
These providers will all work together to provide you the best care.
How to Prepare for Your Visit
Please bring the following with you to your appointment:
a list of your medical and surgical history, which may include:

prior surgeries,
prior experiences with taking hormones, or
notes about any other medical conditions that you may have had;

your current medication list, including:

prescriptions,
over-the-counter medications,
supplements, and
herbal medications;

a family member, friend, or someone you trust for support, if needed.
You do not need to fast (avoid eating) for the lab tests that will be gathered during your first visit.
What If I'm Non-Binary?
We would love to see you in our clinic to discuss your individual goals and help you find a treatment regimen that works for you.
What If I Don't Want Hormone Therapy?
We will care for all of our gender-diverse patients in a primary care setting. Even if you are not interested in hormones, you and your family's medical needs are important to us.