Supportive, Accessible Transgender Health Care
The Trans Health Program at University of Utah Health brings quality health care to trans adults and teens from all walks of life. We welcome all identities and expressions seeking our services. We understand that every trans or gender diverse person's experience is unique. Our doctors will be there to give you endless support wherever your journey takes you. 
Your comfort and trust matters the most to us. We provide a safe, trans-affirmative environment where patients can comfortably access the full range of health services they need. 
Questions? Email us transgenderhealth@hsc.utah.edu.
Transgender Health Services for Adults
Health Services for Transgender Teens & Youth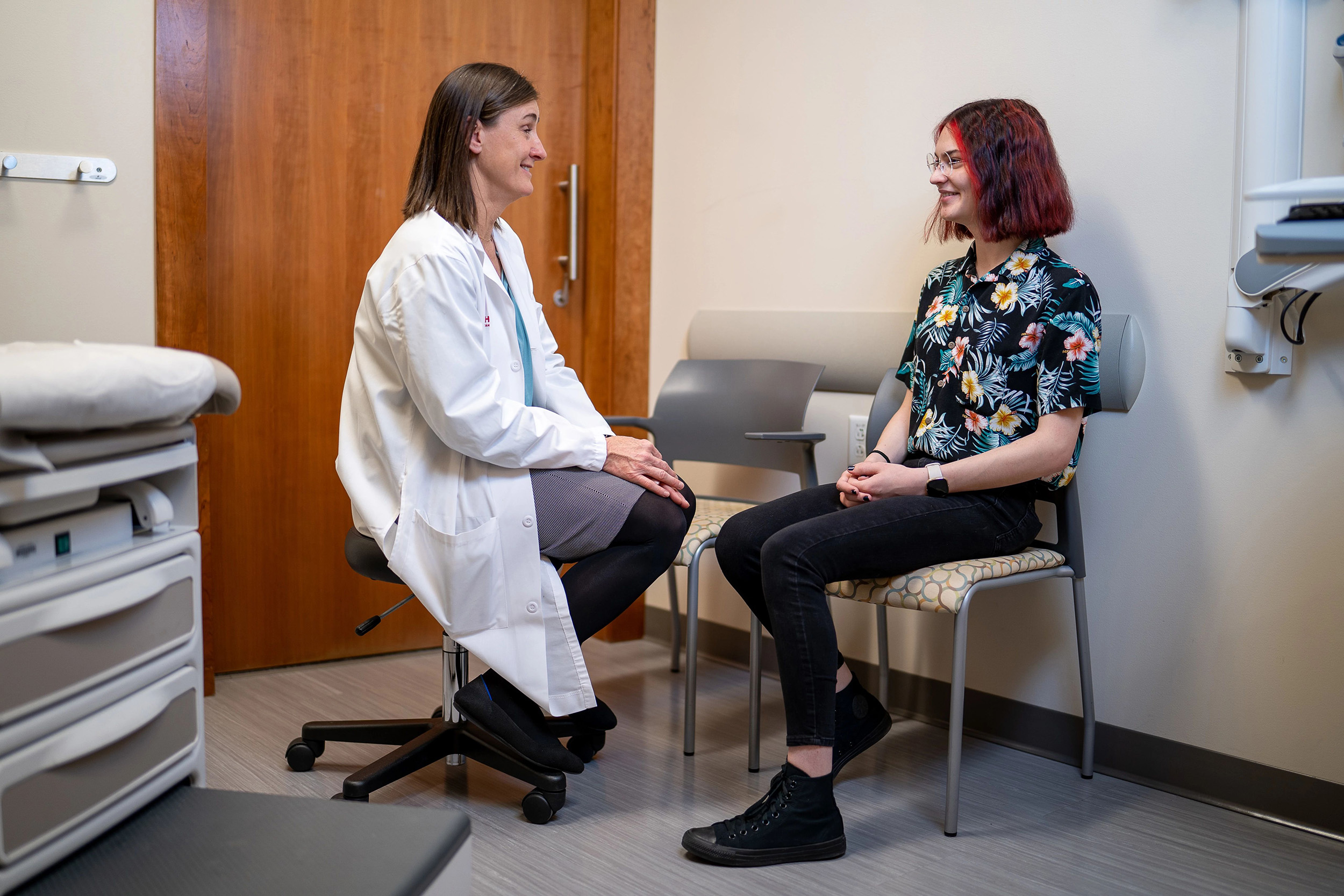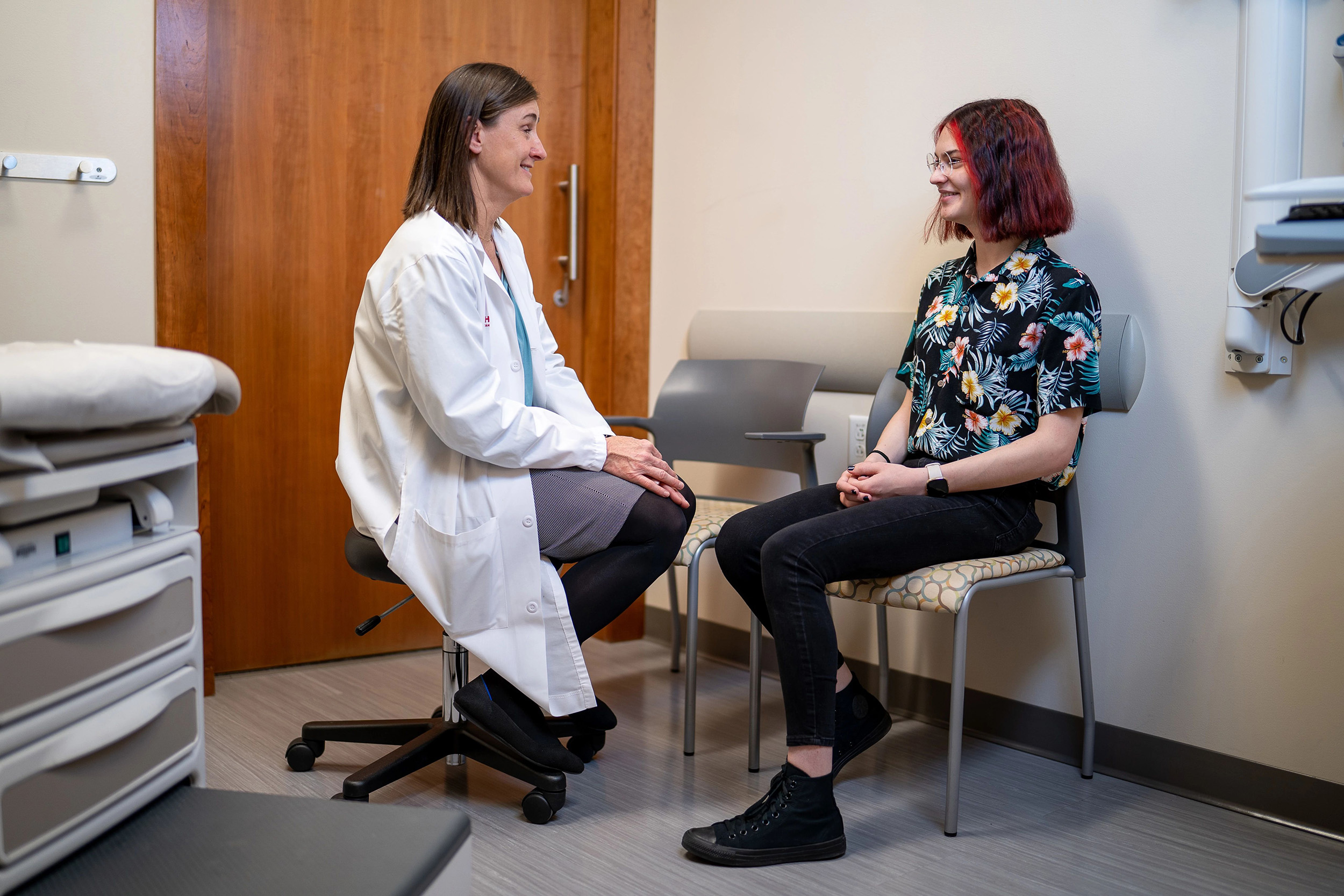 Adolescent Gender Management and Support (GEMS) Services and Therapy
*In general, Utah law prohibits hormone therapy and puberty blockers as treatment for gender dysphoria for anyone under the age of 18 who did not have a documented gender dysphoria diagnosis prior to January 28, 2023. However, Utah law creates a pathway for minors who have a documented gender dysphoria diagnosis prior to January 28, 2023, to receive gender-affirming hormone therapy and puberty blockers.
2/24/2023
You do not need a referral to see one of our medical providers. If you have any medical records from a previous provider, please bring them to your appointment or have your provider fax them to us.
Gender identity, gender expression, and sexual orientation are protected classes under university policies. If you feel as though you have been discriminated against, you may contact the Office of Equal Opportunity and Affirmative Action at 801-581-8365 and file an additional report with the Office of Civil Rights to ensure your concerns are addressed.
Our office is notified of every complaint that pertains to our patient population. We require the office where the complaint originated to complete a training. For more information, read our patient grievance policy in relation to discriminatory behavior.
Chosen Name & Pronoun
Our staff and providers have been trained to ask and use your chosen name as a default in most interactions. Please let an MA, nurse, or your provider know about the pronouns you wish to use so they can enter these in your chart for all care teams to reference.
Please be sure to provide this information at the time you set up your medical records. You may change your chosen name and other details in your MyChart account. Read our sexual orientation and gender identity collection of information.
Use of Legally Assigned Name & Gender
Our medical staff uses your legally assigned name and gender marker to ensure you receive the best medical care and prevent any billing and insurance issues. Once we have your legal documentation of a changed name and gender status, we will gladly update this throughout our system. Refer to our Support Services and Resources page for more information.
Training for Providers & Staff
Note that our system is participating in the Human Rights Campaign Healthcare Equality Index designation, which requires institutions to provide system-wide training to staff and providers. Our program also participates on several committees across campus to advocate for inclusive measures of gender identity and sexual orientation among patients, employees, students, and faculty. Read our sexual orientation and gender identity collection of information.
Find a Transgender Health Doctor
Traveling From Far Distances (Rural and Out of State)
Travel can be burdensome, and although we are able to do some visits via telehealth, please make accommodations to come in person as well. Good preparation is critical to a having a good outcome. You will be required to stay in Salt Lake City for between two to five weeks after the surgery, depending on the type of surgery, and will need someone to accompany you and assist during that time.
Give Today
Every dollar helps advance transgender health research and provide patients with opportunities and support throughout their journey.
Give Today
We Want Your Feedback
We are constantly evolving as a program and welcome any feedback from the community that will help us meet our mission to provide safe, gender-affirmative care at University of Utah Health. Please email us at transgenderhealth@hsc.utah.edu.