HMHI Expert Spotlight: Marina Alexandrescu, ACMHC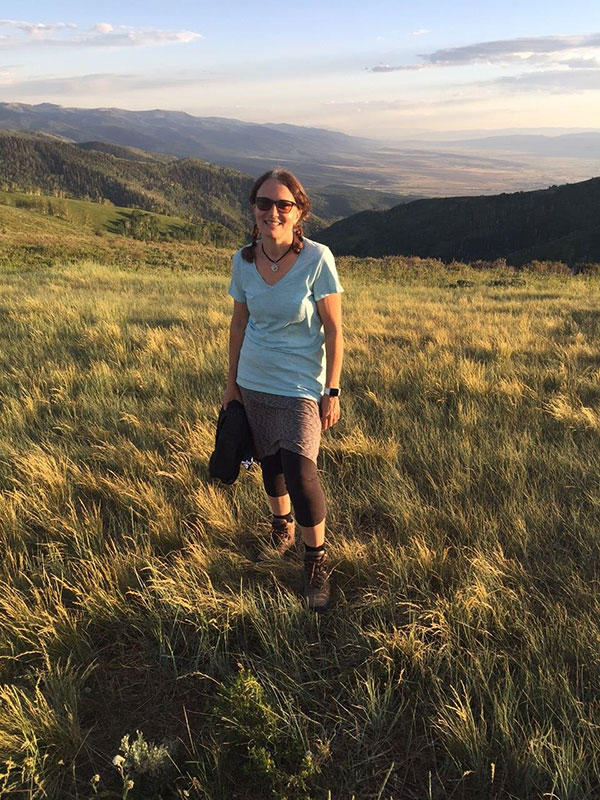 Meet Marina Alexandrescu, ACMHC, art therapist and associate clinical mental health counselor at Huntsman Mental Health Institute (HMHI). We asked Marina a few questions about her work at HMHI and what she enjoys doing when she's not working.
Tell us a little bit about yourself.
I am originally from Romania and immigrated to Salt Lake City as a teenager. I studied visual art, English literature, and French at the University of Utah, and subsequently pursued a master's degree in studio art at the Art Institute of Chicago. After graduating I moved to New York City where I taught art to kids from kindergarten to 6th grade. Upon returning to Utah a few years later I worked as a professional artist, as well as coordinating the youth program at Art Access, an arts organization focused on enhancing access to people with disabilities and disenfranchised communities. Eventually, I enrolled in the art therapy program at Saint Mary of the Woods College, graduating with a master's degree. I have worked at HMHI since February 2019. I currently live in Salt Lake City with my husband, two sons aged 19 and 14, a cat, and eight chickens.
What do you do at HMHI?
At HMHI I run art therapy groups as part of the Expressive Therapy department, consisting of art, music and recreation therapists. I work with patients aged six to older adults. Although I enjoy all age groups, I particularly love working with adolescents and teens.
Tell us more about expressive therapy.
The American Art Therapy Association defines art therapy as an integrative mental health and human services profession that enriches the lives of individuals and communities in a variety of settings. Art therapists are master-level clinicians who often work with individuals facing mental and physical health challenges, or with those seeking creative, emotional and spiritual growth. Art therapy promotes self-awareness and insight, emotional expression, regulation and growth, self-esteem, and healthy coping.
"It was only a matter of time before deciding to transition from teaching to becoming an art therapist, and I feel very fortunate to have found what I truly love to do."

Marina Alexandrescu, ACMHC
How did you get started in this line of work?
Without even realizing it, I have used artmaking therapeutically in my own life ever since I can remember. Expressing myself through drawing, painting and sculpting was especially helpful when struggling, as an immigrant and teen, with difficulties related to grief, loss, identity, acculturation and alienation. Because art has always been so impactful and healing in my own life, I wanted to share this gift with others as an art therapist. A powerful catalyst was also becoming the mother of a son with multiple challenges, whose ability to express himself verbally is quite limited. It was only a matter of time before deciding to transition from teaching to becoming an art therapist, and I feel very fortunate to have found what I truly love to do.
What do you do for fun when you aren't working?
When I am not working, I make art, read, and try to enjoy the outdoors as much as possible. I love to hike, camp, kayak, ski, and snowshoe. I also love road trips and traveling abroad, and I am looking forward to seeing more of the world in the future.